Downstreet Home-Owners
We are so happy to have you as part of the Downstreet family! Owning your own home is a big deal, and we want to make sure that you know we're here for you if you have any questions during your time as a home-owner.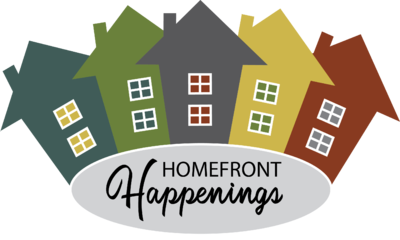 To keep up-to-date on our latest programs, classes, and workshops, sign up for Homefront Happenings, our quarterly newsletter made just for Downstreet home-owners! We promise not to email you more than once every three months unless we have an urgent announcement, and you can unsubscribe anytime. So what are you waiting for?
Looking for something from a past newsletter?
Here are links to all of our Homefront Happenings newsletters:

Do you qualify for free tax filing? Find out! (winter 2020)
Prep your home for winter with these tips! (fall 2020)
Happy Summer, Downstreet Home Owner! (summer 2020)
Happy Spring, Downstreet Home Owner! (spring 2020)
Information about COVID-19
Downstreet's HomeOwnership Center will continue to conduct business over the phone and via email during this time of social distancing. If you have an appointment scheduled with our HomeOwnership Center staff, they will contact you to move your meeting to the phone. If you need to take a Purchase Ready Workshop, you can do so online through e-Home America. Please reach out to Kira, Cheryl, or Pattie if you have questions about our continuing HomeOwnership Center services during this time.
Difficulty Paying Your Mortgage?
As a result of the COVID-19 epidemic, some are experiencing a lower income than usual, making it difficult to keep up with household finances like a monthly mortgage. If you find yourself in this situation, we want you to be aware that there are options you may be able to use in order to navigate these uncertain times.
A mortgage modification or mortgage moratorium is an alteration to your original mortgage loan agreement with your lender. When you ask your loan servicer for a modification, they will usually request that you complete an application for these changes. If they agree to modify your loan agreement, there are a few different ways they may do that. Your servicer could lower your interest rate, set up a repayment plan or extend the number of years you have on your mortgage loan. For example, if you have been in your home for 10 years and you only have 20 years left on your loan, they could extend it back out to 30 years, which would allow for lower monthly mortgage payments.
Another option is mortgage forbearance: a period of time your mortgage servicer allows for you to not make your mortgage payments. Servicers will usually offer a period between three and 12 months of during which you do not need to make your mortgage payment. Most servicers will also waive late fees and do not report to the credit agency on any missed payments during your forbearance term. All great news!
However, one of the downsides to forbearance is that, in most cases, after your mortgage forbearance term has expired, your servicer will ask for you to make one lump sum payment to pay back all of the payments you missed during your forbearance. For example, if you had a forbearance of three months, at the end of the three months your servicer will ask that you make a lump sum payment of all three of payments you missed during your forbearance. For some people this may be possible to do, but for most it will not be possible. If this is the case, your servicer may allow for you to file a mortgage modification (or moratorium) which would allow you to set up a repayment plan or in some instances will add the payments to your loan with a due date at the end of your mortgage loan.
Rest assured, your loan servicer wants to help and is there to help you through these unprecedented times. If you are having a hard time making your payments, be sure to reach out to your servicer and explain your situation. They will help work with you and find the best option available to get you through this time.
Post Purchase Workshop
If you are like most home buyers, you were so focused on the home purchase process, you may be unsure of what to do now that you've achieved your goal of owning a home.

Not to worry! We are here to help! After months of collaboration with local agencies, we are proud to present our Post Purchase Workshop! Unfortunately, due to COVID-19 we have had to delay our first workshop until it is safe to gather together without spreading the virus. We will update this information as soon as we have it, so please do check back!
Selling Your Downstreet Home
If, at any point, you have decide that it's time to sell the home you bought through Downstreet's HomeOwnership Center's Down Payment Assistance Program, you can start the process by completing the Resale Request Form. If you have any questions about selling a shared-equity home, please reach out to us anytime!