Downstreet Homes for Sale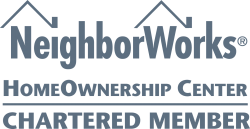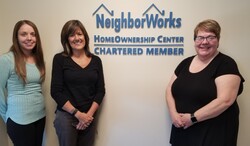 We're here for you, no matter what stage of home ownership you find yourself.
We currently have no homes available for purchase.
Information about COVID-19
Downstreet's HomeOwnership Center will continue to conduct business over the phone and via email during this time of social distancing. If you have an appointment scheduled with our HomeOwnership Center staff, they will contact you to move your meeting to the phone. If you need to take a Purchase Ready Workshop, you can do so online through e-Home America. Please reach out to Kira, Cheryl, or Pattie if you have questions about our continuing HomeOwnership Center services during this time.
No down payment? No problem! There are two ways to buy a house with no down payment through our program. The first is to purchase a home that is already part of the program; just as is true in the larger housing market, this requires that there is a Downstreet homeowner who has decided to sell their home, and the selection will be limited. You can view a list of the current homes above.
If none of the available homes work for you, you may be able to bring a home of your choice into the program. Each year we receive a limited amount of new grant money to allow for additional homes priced under $220,000 to be brought into the program, but the grants are available on a first-come, first-served basis, and this feature of the program is dependent upon the availability of the grants each year. With the complex process involved with buying a house, it can be challenging to access these new grants, so it's wise to have all your ducks in a row well before the summer, when the new grants become available each year.
Check Out Our Down Payment Assistance Program
You work hard, you pay your bills on time, and your credit score is in good shape. You know where you want to be, and you feel ready to buy a home to call your own. Plus, you're excited that your monthly payments when you own will probably be less than what you're paying for rent. There are homes for sale in your price range, but there's just one thing stopping you from taking the leap to home-ownership: the down payment.
You are not alone. For most potential home buyers, saving enough money for a down payment on the purchase of a home is the biggest barrier to owning a house. The purpose of Downstreet's Down Payment Assistance Program is to provide and support affordable, sustainable home ownership to present and future buyers by providing 20% of the home's purchase price to income-eligible, qualified buyers*.
How Does Down Payment Assistance Work?
Downstreet provides down payment assistance to home buyers through grants up to 20% of the purchase price (maximum $40,000) to those who are at or below 120% of the area median income as defined by the Department of Housing and Urban Development (HUD). The grant stay attached to the home upon resale and is recycled to the next income-eligible purchaser. In exchange for the grant, the purchaser agrees to limit the amount of market appreciation taken at the time of resale. This internationally recognized model of shared equity home ownership is funded through a public/private partnership of local, state and national investors.
First Steps
Whatever way you decide to use the program, you will need to fulfill a few requirements, the first of which is an initial consultation with one of our HomeOwnership Center staff members. Reach out to schedule your initial consultation today – it's free and you will walk away with a better understanding of the home-buying process and what you need to do to make your dreams of home ownership a reality.
Learn More!
We host monthly informational meetings to explain more about our Down Payment Assistance Program, and everyone is welcome to attend! No matter where you are in the home buying process, or even if you haven't started yet, we encourage you to join us if you would like to learn more about how this program works and whether it might be a good fit for you.
Below are the dates we will gather to talk about everything you ever wanted to know about our Down Payment Assistance Program. To register, please email Cheryl Moyer at cmoyer@downstreet.org.