Tiny Homes
78 Brook Street, Barre, Vermont 05641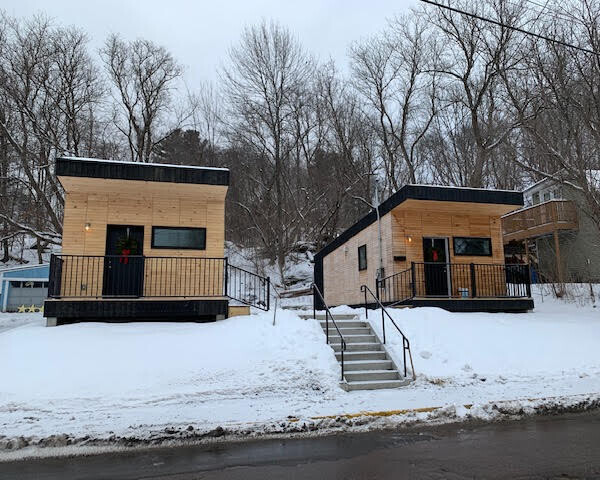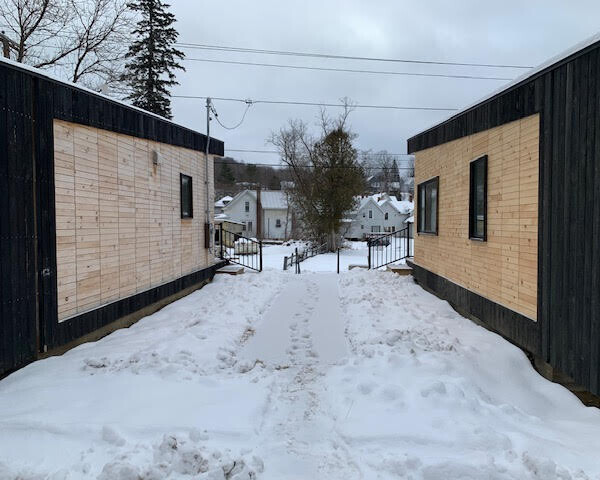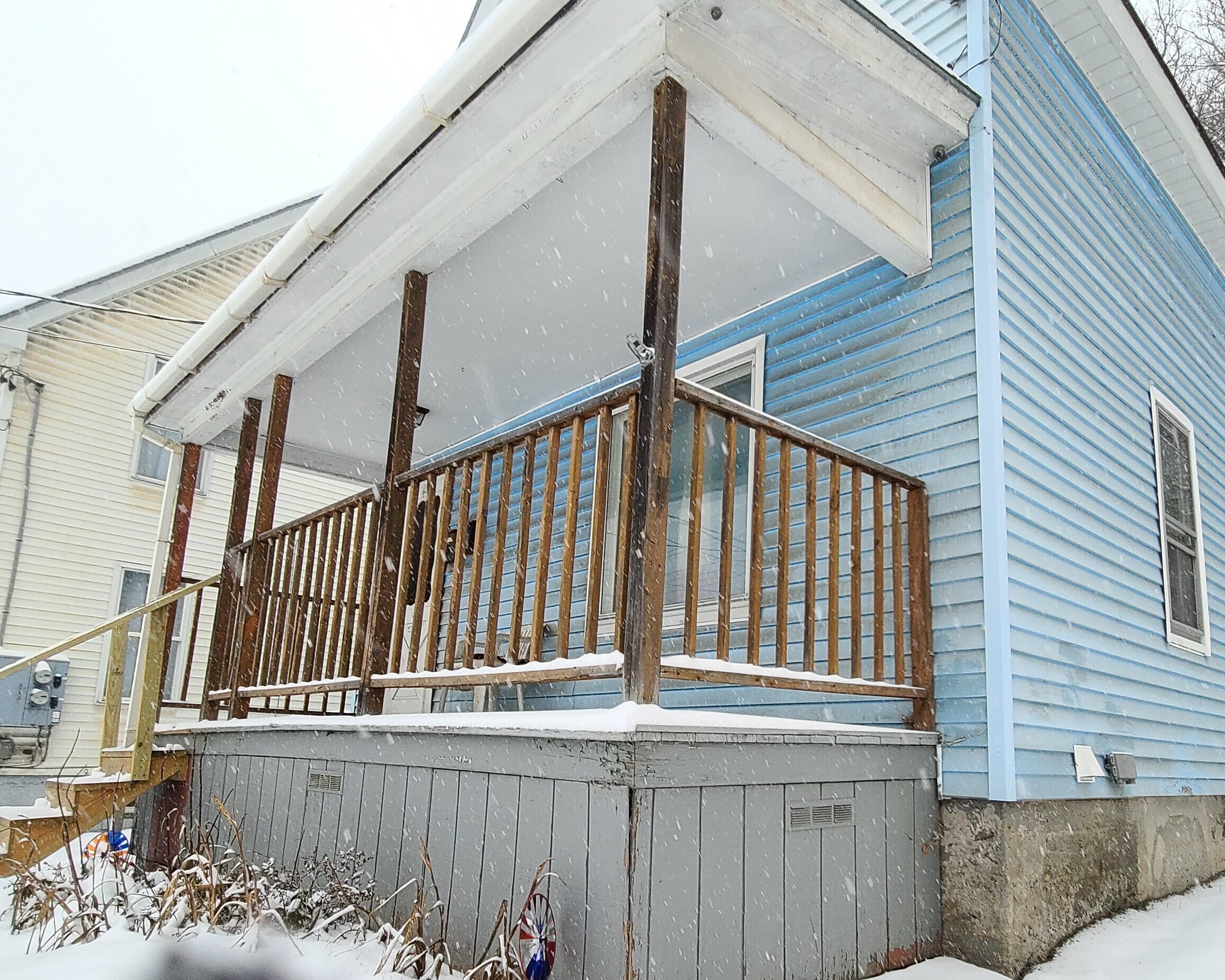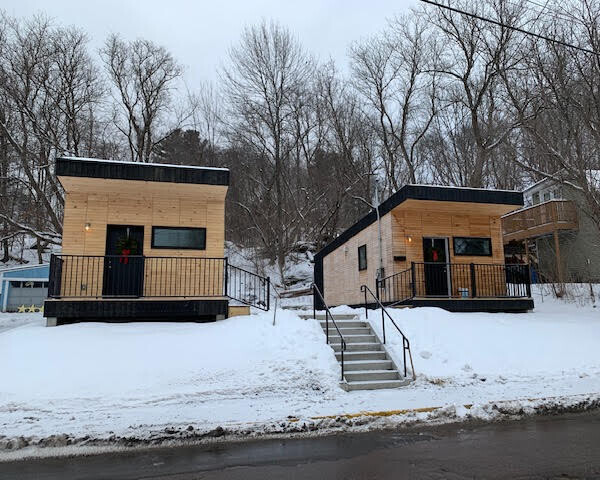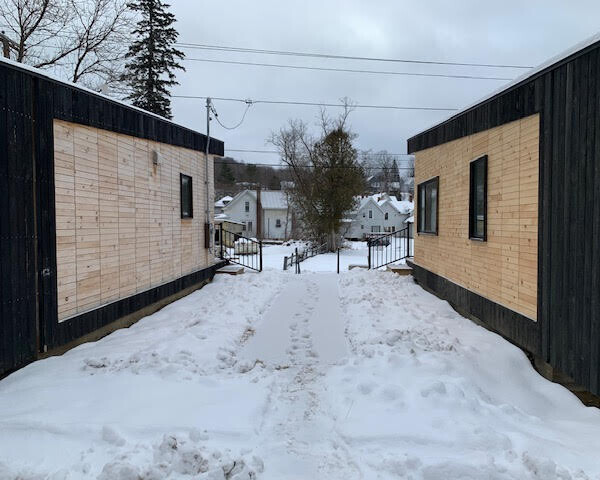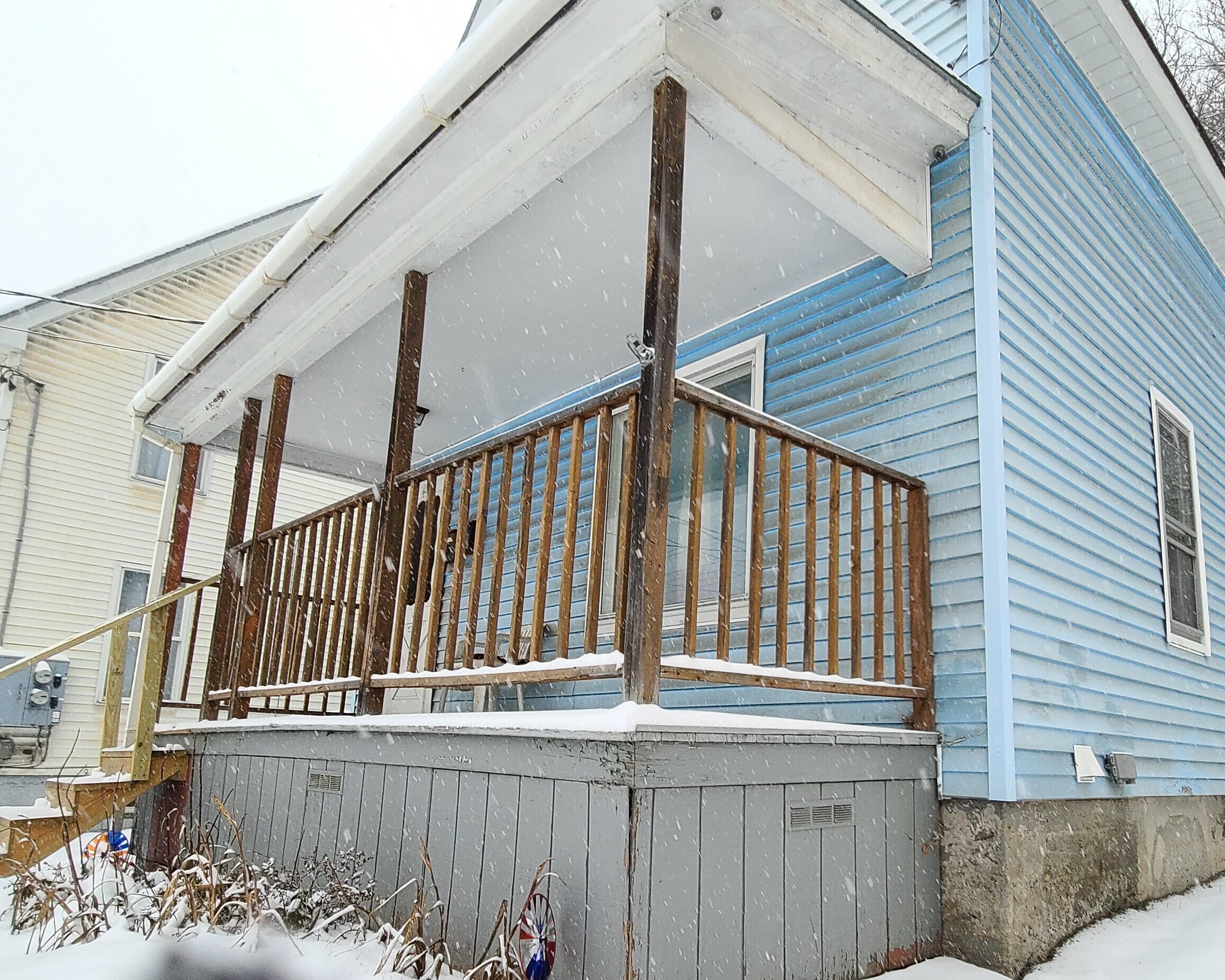 We know that housing is not one-size-fits-all. So, we partnered with Norwich University's Design + Build Collaborative and Washington County Mental Health Services (WCMHS) to create safe, healthy, and sustainable homes for Vermonters with unique housing needs. Norwich architecture professors Tolya Stonorov and Danny Sagan led a group of students in designing and building the homes to meet the specific needs of residents who are unable to thrive in traditional apartment buildings. Upon completion, Norwich shared the construction documents so the design can be used for future buildings.
The two homes are located on a lot that was generously donated to Downstreet, and are adjacent to another Downstreet property, which was converted into two apartments to support the same vulnerable populations. Housing vouchers and capital funding provided by the Vermont Department of Mental Health are paired with the dwellings in order to serve individuals who have mental health challenges and/or are at high risk of homelessness or are currently experiencing homelessness. The site was intentionally chosen for its proximity to localized support and resources, specifically with a WCMHS clinical office only .5 miles away.
Photography and video production by Cara Hansen.
Partners:
Downstreet Housing & Community Development owns and manages the three homes. Norwich University students designed and constructed the two tiny homes. Washington County Mental Health Services is a partner in identifying residents and peer support, and in providing support services for residents. Daniel Sagan was the architect for the renovation of the single-family home, and Trym Chouinard was the General Contractor who also helped complete work on the tiny houses.