Energy-Efficient Homes for Mobile Home Park Residents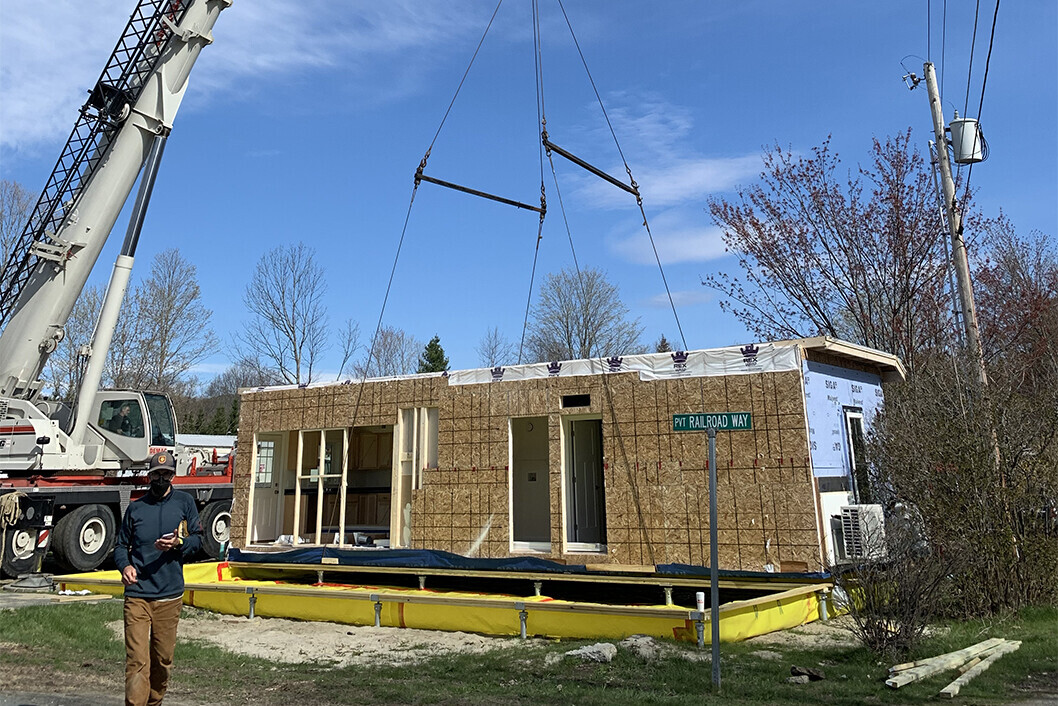 In order to create much-needed housing for unhoused families, this project is focused on building and placing three Zero Energy Modular (ZEM) homes on vacant lots in our Whistlestop Mobile Home Park. Once complete, the homes will be leased to unhoused families.
"Whistlestop is an ideal park for this project," explains Liz Genge, Director of Property Management. "The park has struggled in recent years to maintain full occupancy, so these homes will provide permanent occupancy on three previously vacant lots while also providing homes for three families who really need them. Plus, they are environmentally responsible, so it's truly a win-win-win situation."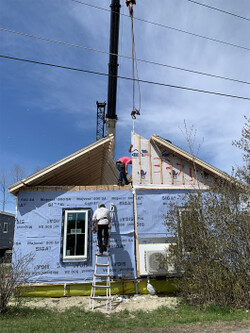 ZEM homes are zero energy with high levels of insulation, detailed air sealing, and triple-paned windows. They include a rooftop solar array that is tied to the grid and uses net-metering to meet all heating and electric demands year-round. They are also designed for harsh winter weather and are engineered with frost-protected foundations and sturdy roof systems. The moisture-tight construction eliminates the threat of structural rot. The high-quality materials and finishes reduce unhealthy VOC (volatile organic compounds) off-gassing, and the fresh air ventilation system filters and dehumidifies to eliminate allergens, mold and mildew, making these extremely healthy homes.
Whistlestop Mobile Home Park is located in Bradford and is served by Tri-Valley Transit (formerly Stagecoach), a non-profit, affordable transportation company. The park is also located close to Bradford Village, which offers many employment opportunities.
"That's really important because, as we say, a home is more than four walls and a roof. People need access to transportation and jobs in order to stay in their homes. This project hits all the marks," says Nicola Anderson, Associate Director of Real Estate Development.
Vermont State Housing Mainstream Vouchers make it possible for three families currently experiencing homelessness to move into these homes while being economically feasible for Downstreet. In addition to providing stable homes, this program benefits the community by saving money in other areas such as shelter services and the health-care system.
"This is truly an ideal project," says Interim CEO Julie Curtin. "It makes for a more attractive, healthy mobile home park, an affordable place for families to live, and creates an asset to the town and to the utility provider with a load-managed microgrid. These are the projects that show how safe, affordable, healthy homes are good for not only the people who live in them, but for the entire community."
This story was featured in our monthly newsletter. To get stories like this delivered directly to your inbox each month, click here to sign up!
Next Blog Post
While the history of racism against Black Americans and the need for systemic change is widely understood, another population of Americans has suffered similarly but without the widespread recognition…