Previously Unhoused Families Sign Leases for Zero Energy Homes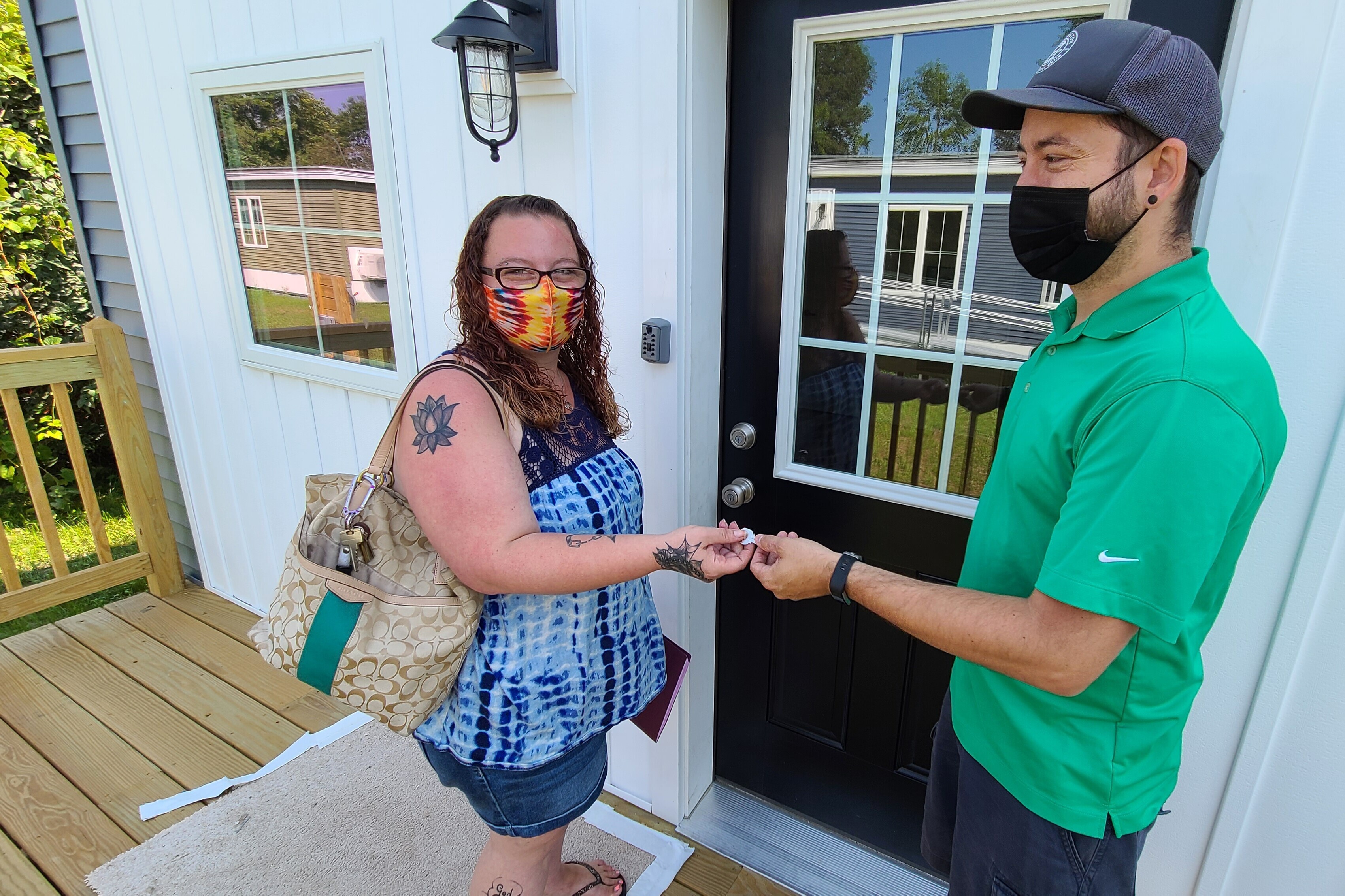 August 26th was a big day for Robin and Felicia, two Upper Valley residents. For Robin, it was a busy morning, starting with seeing her son off to school for his very first day of Kindergarten before heading over to Whistlestop Mobile Home Park to sign her rental agreement and begin moving in to one of our brand new Zero Energy Modular (ZEM) homes. And Felicia, who is over a year into recovery from substance use disorder, heaved a sigh of relief as she signed her own ZEM lease, securing a permanent residence for herself and her two young girls. These homes offer a fresh start and new opportunity for both of these previously unhoused family.
Situated on previously vacant mobile home lots, these beautiful,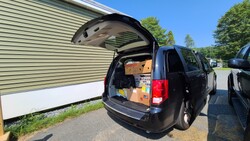 high-efficiency homes were developed in partnership with Efficiency Vermont and were completed at the end of July. We collaborated with the Upper Valley Haven to identify families experiencing homelessness who would be a good fit for these homes, and Robin and Felicia were two of three residents selected. The third family has yet to move in.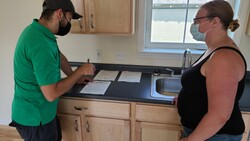 Both Robin and Felicia are now living where they have easy access to transportation through Tri-Valley Transit, a local non-profit affordable transportation company, and Bradford Village, which offers many employment opportunities.
"That's really important because, as we say, a home is more than four walls and a roof. These moms will need access to transportation and jobs in order to stay in their homes. This project hits all the marks," says Downstreet's Director of Real Estate Development Nicola Anderson.
ZEM homes are zero energy with high levels of insulation, detailed air sealing, and triple-paned windows. They include a rooftop solar array that is tied to the grid and uses net-metering to meet all heating and electric demands year-round. They are also designed for harsh winter weather and are engineered with frost-protected foundations and sturdy roof systems. The moisture-tight construction eliminates the threat of structural rot. The high-quality materials and finishes reduce VOC off-gassing, and the fresh air ventilation filters and dehumidifies to eliminate allergens, mold and mildew, making these extremely healthy homes.
Now that the homes are built and the paperwork is done, new neighbors Robin and Felicia are settling in and carving out their new lives. We offer our congratulations to both families and wish them all the best as they reap all the benefits that long-term, affordable, healthy homes provide.
This story was featured in our monthly newsletter. To get stories like this delivered directly to your inbox each month, click here to sign up!
Next Blog Post
You know that feeling when you meet someone for the first time and you feel like you've known them forever? That's how it felt to welcome Shanda to Downstreet on May 10th. Her professional background and…