Waterbury Residents Advocate for Affordable Housing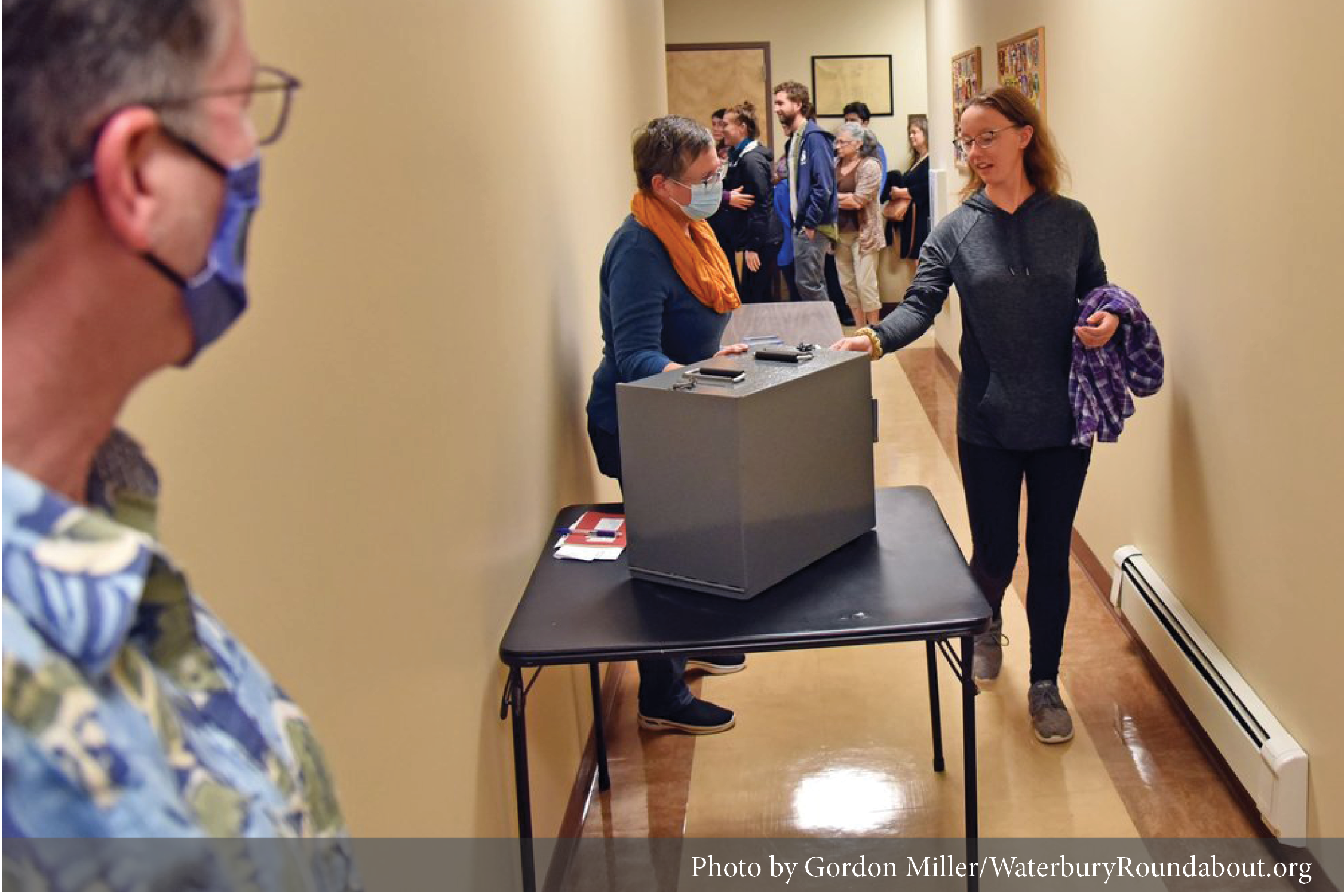 Like almost every town in Vermont, Waterbury needs more housing. For town leaders, a public parking lot in the heart of the village's historic downtown seems an ideal location for a new residential building. Since 2019, the lot has compensated for parking spaces that became temporarily unavailable during a major reconstruction project on Main Street. When work was completed in 2021, the Edward Farrar Utility District's (EFUD) Board of Commissioners approached Downstreet to request a proposal for the development of affordable apartments on the lot.
"This property was once the home of the oldest son of Waterbury's first settler and later owned by the municipality for nearly 40 years," explained Skip Flanders, Chair of the Board of Commissioners of the EFUD. "We wanted the property to continue in service to Waterbury citizens by meeting one of the highest priority needs in the Waterbury Town plan: housing. Downstreet's reputation of developing and maintaining three affordable housing projects in Waterbury and their ability to see that the property continues in affordability in perpetuity means this project will be a big win for everyone."
Downstreet proposed the construction of a two-and-a-half-story building with 24-26 affordable apartment rentals. The Board of Commissioners was happy with the proposal, which aligned well with the findings of a 2022 housing study that recommended: "Town Planning Staff should recruit developers who will construct housing intended for year-round residential and prioritize development of studio, one- and two-bedroom homes."
However, to move forward with the project, the sale of the parcel needed to be approved by the EFUD residents. After a Waterbury Roundabout article on the topic sparked conversations about the vote, a group of area residents quickly mobilized to campaign in favor of the project. Local businesses posted signs in their storefronts, neighbors placed yard signs urging a "yes" vote, and a group of volunteers knocked on nearly every door in the Utility District to get the word out about the vote and share information about the proposal.
"Without additional housing in Waterbury, there's really nothing stopping the continuing rent increases that are pricing people out of town," said Waterbury resident Mal Culberston. "We needed to get the word out about why Waterbury needs more housing right now."
After several public meetings to discuss the planned Downstreet development, the vote finally took place on October 24th. Nearly 300 voters attended, and the 208-69 result was overwhelmingly in favor of the project.
Waterbury resident and business owner Katya D'Angelo said, "As a community that sits within commuting distance of large employment centers and is a substantial employment hub in itself, Waterbury needs to have decent workforce housing options that regular people can actually afford. The town has really blossomed into a vibrant and attractive place in which to live and this housing project will help us sustain that."
Through the power of community support and advocacy, this new affordable housing project will begin construction sometime in 2024.
This story was featured in our monthly newsletter. To get stories like this delivered directly to your inbox each month, click here to sign up!
Next Blog Post
We are happy to welcome two new members who were elected to our Board of Trustees at this year's annual meeting, and a new President of the Board, elected at our May board meeting. Longtime Vermont affordable…