Want to Buy a House? 4 Things to Know Before You Start Looking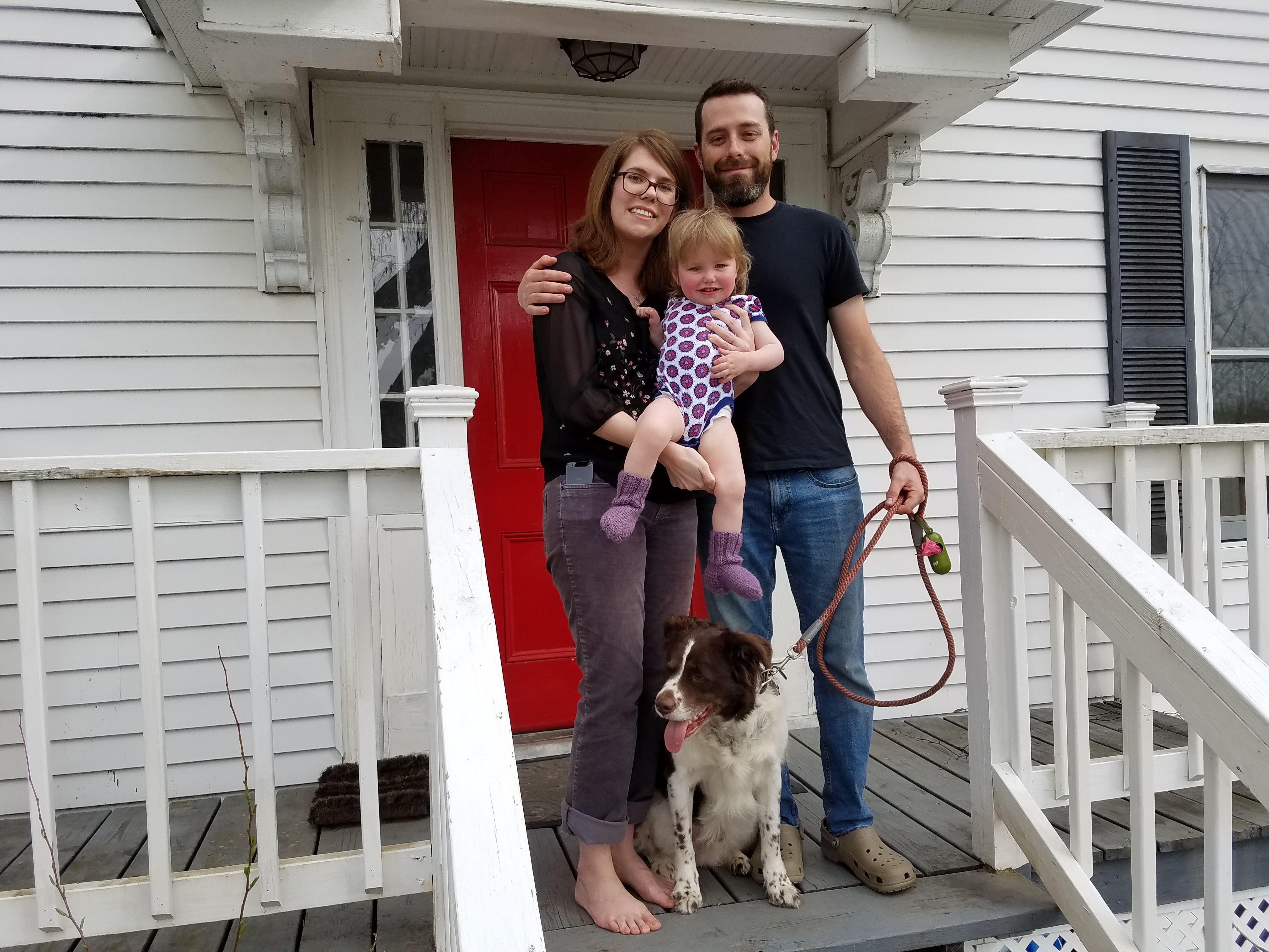 So, you want to buy a house. That's exciting news! There are tons of great reasons to embark on home-ownership, from having more control over your living space, to lowering your monthly housing costs, to building up individual wealth. We believe that home ownership is a great direction to move in when the time is right for you.
But before you pick up the phone to schedule a showing of that adorable house in that great neighborhood, there are some things you should know. Buying a house is a complex process to navigate with lots of different factors to weigh. Understanding the ins and outs ahead of time will save you a lot of stress and confusion, and possibly even some money. So, allow us to give you a brief overview of what to expect and how to prepare to find your happily ever after home.
1. It Takes a Village – All the People Involved in Your Home-Purchase Process
You probably already know that most people hire a Realtor when they are preparing to buy a home. But did you know that the Realtor is just one of the many, many people involved in your purchase? From start to finish, you will need to coordinate with a whole team of separate individuals. First is your home inspector, who will give you an accurate understanding of the condition of the home you want to buy. Sure the house looks pretty on the outside, but your home inspector will get into every nook and cranny to paint the whole picture for you. Then there is your lender, who you will need to provide plenty of financial documents and information in order to secure your mortgage. And you will need a real estate attorney to do a title search and represent you when you close on the house. These are just a few examples of the professionals involved when you buy a home, but suffice to say that there will be a lot of people working hard to get your into your home. Keep this in mind as you move through the process and don't get overwhelmed with the number of people or hurdles you will encounter. They're all there for good reason, and they all want to make your home purchase a success!
2. Location, Location, Location (and other factors to consider for resale value)…
You found it – your dream home. It has the right number of bedrooms and bathrooms, a perfectly sized yard, and the updates are high quality and tasteful. Plus, the price is right, so what could be better?
You know the old saying: location, location, location. When it comes to buying a home, it is important not only to consider the home itself but also the location in terms of the school district and neighborhood. A beautiful house in a not-so-beautiful neighborhood could make resale difficult; likewise, a home that may seem less desirable that sits in a prime location can make for a very easy resale process. Beyond neighborhood, amenities, and the quality of schools in the area, remember to also consider the home's proximity to interstates and highways as they can generate undesirable noise and light pollution. Stop by the home at different times of the day and week to get a feel for how busy the street traffic is, and other environmental factors that may vary. Also do some research to understand what services are available at the location: can you get cable internet or DSL? What garbage services are available? All of this information is important input to consider before making an offer to buy.
3. More than Meets the Eye: Understanding Your Home's True Value
The average length of home ownership before selling and purchasing a new home in the U.S. is 13 years, which means that the home you sell won't necessarily be in the same condition as the home you buy. Your house will require annual maintenance of wear-and-tear items, as well as a larger investment to repair or replace the bigger-ticket items like the heating system, roof, and major appliances. When choosing a home to purchase, it is important to consider the age and condition of all of these different parts of the property, and to understand the level of investment and work that may be required to maintain and update the essential infrastructure of the home.
4. You Are Not Alone! Programs and Services To Help You Through the Process
So, we know that this is a lot to take in, but now it's time for the good news – when you're ready to become a home-owner, you don't have to go it alone. We have a Purchase Ready Workshop to give you more information on all of the topics listed here, and there are plenty of loan products and programs to accommodate all the varied situations in which home-buyers find themselves. From down-payment assistance programs to equity builder loans, chances are there is a program or service available that can help you make your dreams of home-ownership a reality.
When you work with Downstreet to make your way down the path of home-ownership, you will gain access to a wealth of knowledge relating to the available programs and services, all from mission-driven experts who are on your side and want to help you succeed. Downstreet's Down-Payment Assistance Program provides a grant to cover the entire down payment of a home purchase to income-eligible, qualified buyers. Not only that, but once you purchase a home through Downstreet, you become a member of the organization, giving you access to home-ownership guidance and expertise when you need it, help securing loans for essential home repairs, household budgeting education, and the peace of mind that comes with being part of a community that believes in the power of home. To learn more about our Down Payment Assistance Program and how to get started, please click here.
Next Blog Post
Summer is a time that, for many of the children in our state, food insecurity is at its highest level of the year. Over 36,000 of our youth qualify for free or reduced lunch in school, and for a good number of these children, school lunch is the only dependable meal they can expect in a day. When school is out for the summer many of those children live without meal consistency. Food insecurity is a social injustice that can be addressed through increased availability of affordable housing.