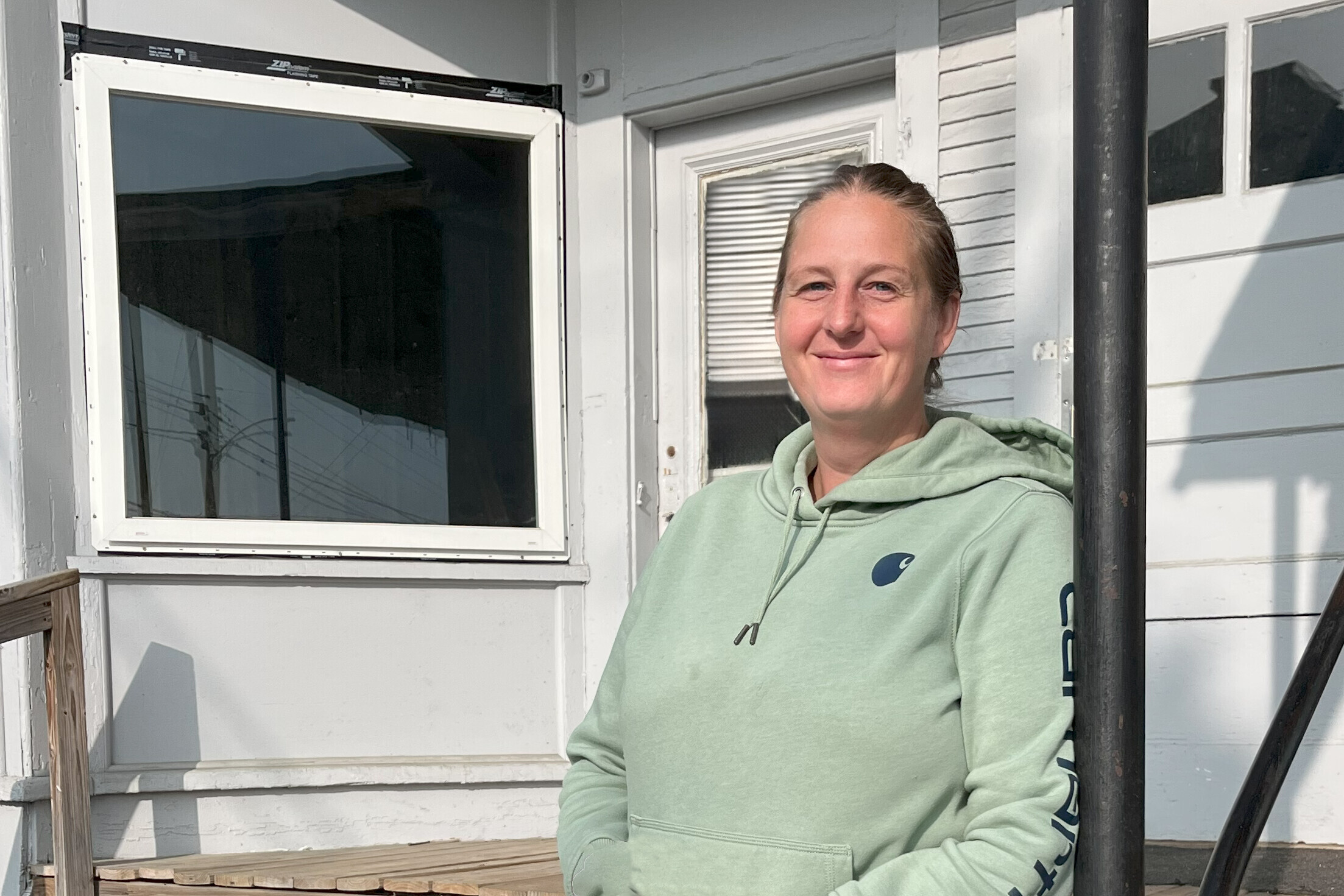 Solving Vermont's affordable housing crisis while constructions costs are at an all-time high and contractors and skilled labor are in short supply requires creativity and collaboration. Every community needs individuals who are willing to step up and make a real difference in the lives of those in need. Samantha Hiscock (Sam) is one such dedicated individual, who has been using the Vermont Housing Investment Program (VHIP), administered by Downstreet in Central Vermont, to transform vacant apartments into affordable housing. Amidst Vermont's housing crisis that was further exacerbated this summer's devastating floods, stories like Sam's offer a glimmer of hope.
Currently managing 29 rental homes, Sam sees firsthand the urgent demand for more affordable housing opportunities in Central Vermont. Her understanding of this need led her to partner with Downstreet and participate in VHIP. With financial resources from this program, Sam has already rehabbed five previously vacant apartments, and is working to convert an additional nine apartments into affordable housing – an important step towards addressing the housing needs in Barre. Most of the individuals and families that Sam houses are coming from transitional housing programs or are entirely unsheltered before they move in. Sam is improving local neighborhoods by activating empty, unused buildings and changing lives by providing safe and affordable places for people who were once facing homelessness and uncertainty to call home.
In a recent conversation with Sam, she shared her thoughts about the VHIP program. Sam said, "This program makes my work significantly more feasible." The program's support and resources have made it easier to renovate these apartments and made it financially sustainable for Sam to offer affordable rents.
The VHIP program was initially funded through the COVID-era American Rescue Plan Act that will receive state funding in 2024. The program is designed to provide grants to property owners to make necessary repairs in vacant apartments with code violations, so the apartments can be rented as affordable housing. Downstreet is administering the program for Washington, Orange, and Lamoille counties.
Since January 2022, Downstreet has worked with property owners to create 17 new affordable rental homes in Barre, Bradford, Brookfield, Calais, East Barre, East Montpelier, Fairlee, Montpelier, Morrisville, and Northfield. Downstreet has received additional funding of the program, and we will be working with property owners to create an additional 37 new affordable homes across Central Vermont.
Affordable housing is not just about bricks and mortar; it's about creating stability and opportunity for those who need it most. Sam's story is a testament to the power of community and collaboration in addressing pressing issues like housing affordability. By participating in programs like VHIP, Sam and others like her are making a tangible difference in the lives of their fellow Vermonters. Learn more about our VHIP success stories at downstreet.org/vhip.
Next Blog Post
One issue that anyone living in Vermont would be hard-pressed to argue with right now is Vermont's housing crisis. With historically low vacancy rates, skyrocketing home sale prices, and rents outpacing…