Solutions for Our Unhoused Neighbors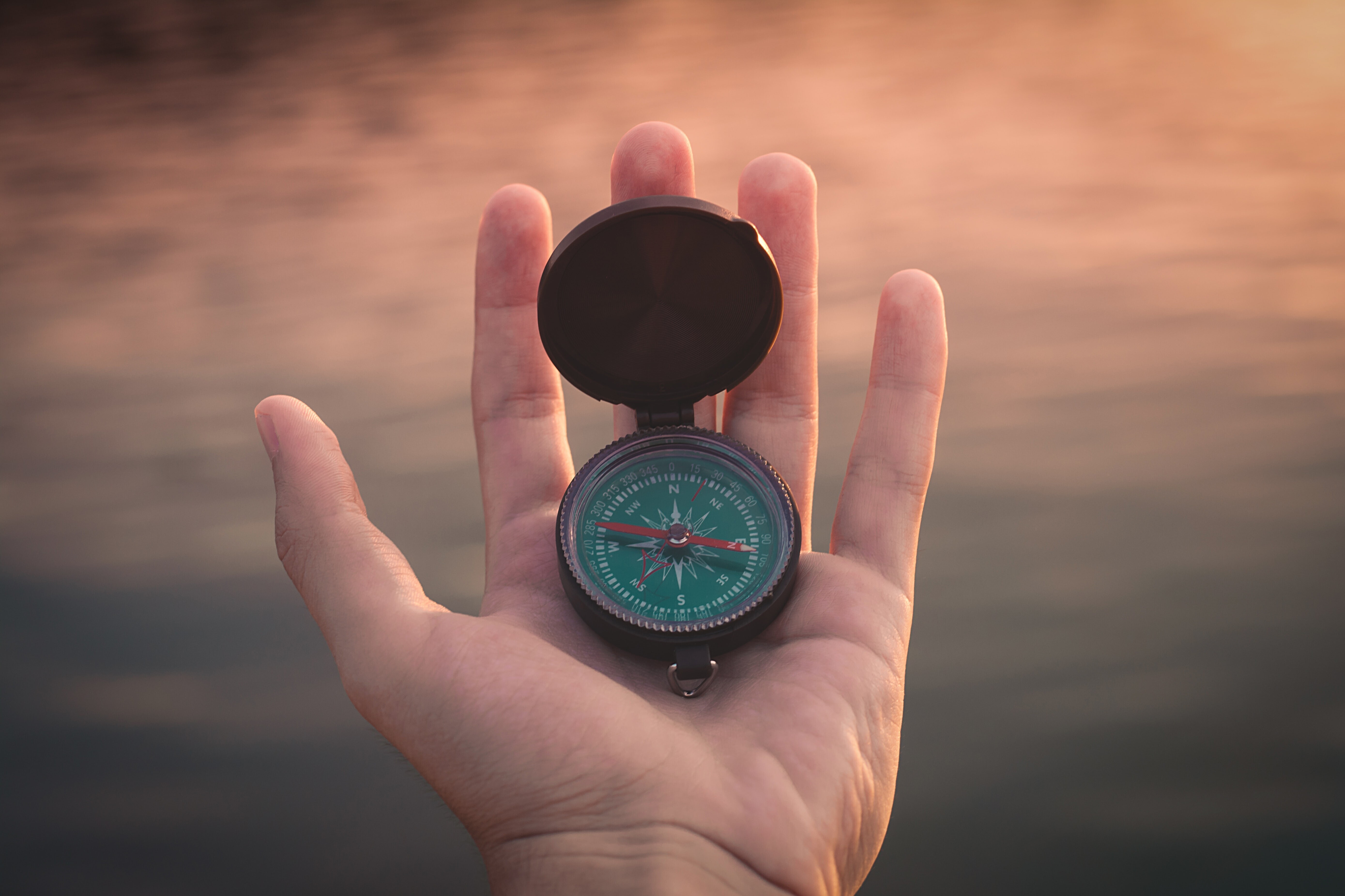 We've all been doing our best since last March to "stay home, stay safe" and as difficult as that can be at times, those of us who have homes in which to do that are lucky indeed. Since the onset of COVID-19, finding homes for our unhoused neighbors has been a huge priority. The Washington County Homelessness Task Force, of which Downstreet is an enthusiastic and active member, has made great strides in finding solutions to help, both in the interest of providing equity to individuals and families who are unhoused, and in the interest of managing the public health issue that this situation presents.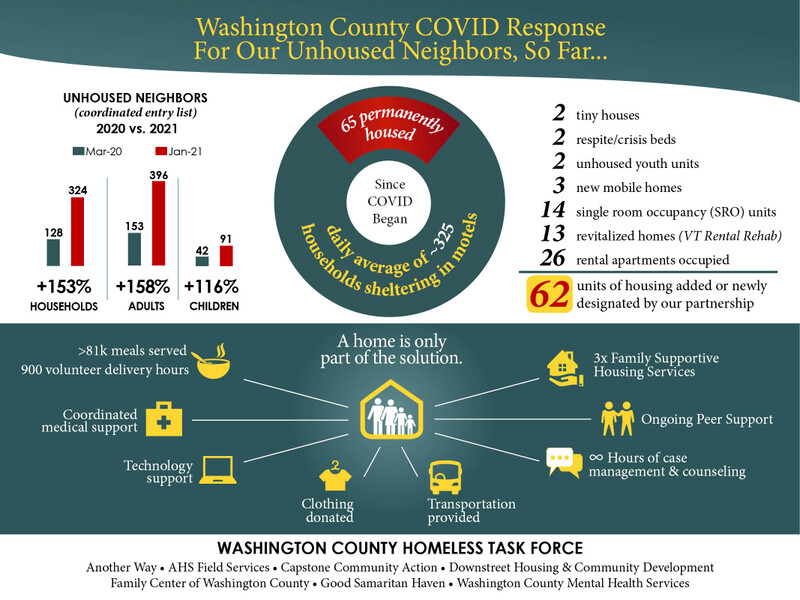 As you can see in the graphic above, the number of our neighbors who are in need of safe, stable housing has only grown since last March, with a current daily average of around 325 households sheltering in motels to stay safe during the pandemic. Together with our partners, we managed to find permanent homes for 65 households, moving them out of the hotels, and in total, we created 62 units of housing in the last year. Of course, housing is only half of the solution; clothing, access to nutritious food, transportation, ongoing support, and other services are critical, so we found ways to provide essential services to help the situation. Unfortunately, for all of our hard work and success, this is far from enough. Much, much more is needed, and it is needed now.
At the January 27th Annual Homelessness Awareness Day virtual event, our Executive Director Eileen Peltier joined Sue Minter of Capstone Community Action to make the case to our Legislature for continued and amplified efforts to provide access to safe, permanent homes for our unhoused neighbors. Eileen describes this issue as a "three-legged stool" of supply, subsidy, and case management. Here are our solutions.
More Homes
Clearly supply is a concern, as anyone who has searched for a home to rent or purchase in Vermont knows. In the fall of 2020, Vermont launched the Vermont State Housing Rental Rehab Program. Downstreet administered this program for Washington, Orange and Lamoille counties. The program provided generous grants to owners of offline rental units to complete the work needed to address code violations. This program enabled 31 rental units to come back online creating a new pool of rental housing in the area. A continuation of this program is needed to add more existing rental units to the rental market and increase the supply of rental housing. To meet the housing demand with which we are faced, it is also essential that funding be approved for projects like our upcoming development in Berlin that will serve 30 families. As well, with the changes from COVID protocols, Washington county has lost many emergency shelter beds. We need to develop 40 to 50 new beds for those experiencing homelessness. To make all of this happen, we need both capital for real estate development and a commitment to on-going operating support. Coming at the supply issue from all angles is the best and most economical way to create lasting change.
Manage the Cost
Rental assistance expanded slightly in the wake of COVID, but it was no less needed before the pandemic. Of the 50 states in our nation, Vermont has the 16th highest housing wage gap – the difference between how much Vermonters earn and how much they need to earn to afford a modest two-bedroom apartment. In Washington County 29% of residents are renters, with an estimated mean wage of $14.05 per hour, which is $6.91 per hour less than is needed to afford a two-bedroom apartment in the area. With the limited earning potential and the high cost of living, most of our state's renters are set up for perpetual financial struggle, which often leads to homelessness. At the onset of the COVID crisis, Washington County had 128 households on our coordinated entry list – the list of unhoused individuals in need of shelter. Today, after a year of lost wages and minimal support available, we have 342 – that's a 153% increase. To help support low-wage earners so that they can afford to stay housed in our state, we must continue and expand rental subsidies.
Case Management
And finally, we need to treat Vermont's unhoused as complex people with their own set of challenges who need support. Case management is defined by the National Association of State Mental Health Program Directors (NASMHPD) as "a range of services provided to assist and support individuals in developing their skills to gain access to needed medical, behavioral health, housing, employment, social, educational, and other services essential to meeting basic human services." Providing case management services in the form of counseling, mental health care, and peer support is crucial to addressing some of the root causes of homelessness and other housing-related challenges.
As Captone's Sue Minter stated in her testimony on January 27th, "Although these numbers may seem overwhelming, this year has certainly taught us all that we are stronger than we think, more capable than we believe, and far more resilient than we ever imagined. Most important, we know what is possible and that we must commit to using this crisis as a transformational time – a moment when we continue to move forward & and never backwards-- to address the tremendous disparity in our state and nation."



This story was featured in our monthly newsletter. To get stories like this delivered directly to your inbox each month, click here to sign up!
Next Blog Post
As we all know, the holiday season in 2020 looked a little different than usual. With Vermonters refraining from large gatherings and celebrating at home, the question of what to do about the Thanksgiving…