The Roots of the Modern Housing Movement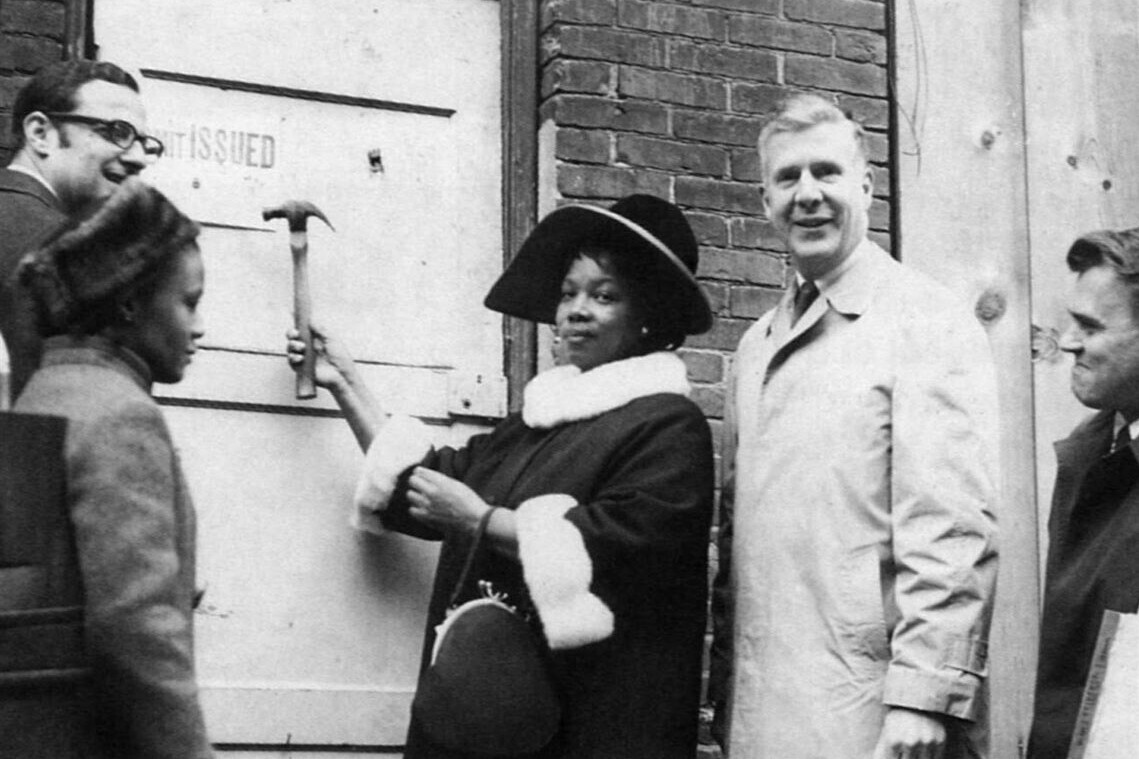 The 1960s were a tumultuous time in our country. The continuous mistreatment of people of color that persisted over centuries – from slavery, to Black Codes and Jim Crow Laws, to the racial segregation and discrimination in the South that lead to the Great Migration – culminated with the start of the Civil Rights Movement. Perhaps the most ambitious of all the campaigns to come out of the Civil Rights Movement was the well-known Chicago Freedom Movement (also known as the Chicago Open Housing Movement), led by Civil Rights activists Martin Luther King Jr., James Bevel, and Al Raby. The Chicago Freedom Movement lasted for over a year and ultimately inspired the 1968 Fair Housing Act.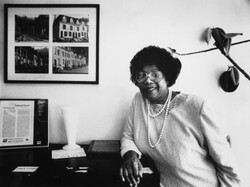 But in the Northeast, another smaller, grassroots movement was gaining momentum. Dorothy Mae Richardson, a resident of the Central North Side of Pittsburgh, started the movement after realizing how difficult it was to find good housing options when she helped a blind African American couple with their search for a suitable home. According to a 2019 Pittsburgh newspaper article, Colin Kelley, CEO of NeighborWorks Western Pennsylvania explained that "she looked around and saw the deplorable conditions many neighbors were living in, and a passion for housing equality was sparked."
Richardson formed a group called Citizens Against Slum Housing (CASH), which put pressure on neighborhood landlords to do a better job maintaining their properties. Her attendance at an Equa l Opportunity conference in 1965 allowed her to give voice to her group's growing concern over inequitable housing opportunities in Pittsburgh neighborhoods. With this momentum, CASH led the charge for new housing projects and stricter code enforcement, and then widened their focus to include the issue of homeownership.
In Central North Pittsburgh neighborhoods, redlining was preventing Black residents from getting mortgages to purchase their own homes.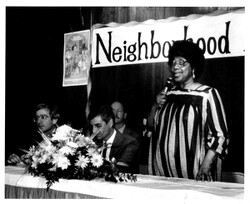 The determined group of Black women who created CASH transformed the group into Neighborhood Housing Services (NHS), an organization that "amassed a $1 million high-risk revolving loan for homeownership and home repairs." This was made possible by a public-private partnership between NHS and 16 different banks that the women of CASH had persuaded to participate. The NHS model resulted in thousands of Black households having access to low-interest home purchase and repair loans.
Remarkably, all of Dorothy Mae Richardson's work to create CASH and the NHS predated the federal Community Reinvestment Act, which was put into law in 1977. Her hard work and dedication to breaking down racial barriers to quality housing and homeownership inspired the founding of NeighborWorks America.
This story was featured in our monthly newsletter. To get stories like this delivered directly to your inbox each month, click here to sign up!
Next Blog Post
The issue of racism and the need for racial justice is nothing new in our country or in Vermont. However, the last several months have made it impossible to ignore the fact that we have not been doing…