Say "Hello" to Our New CEO!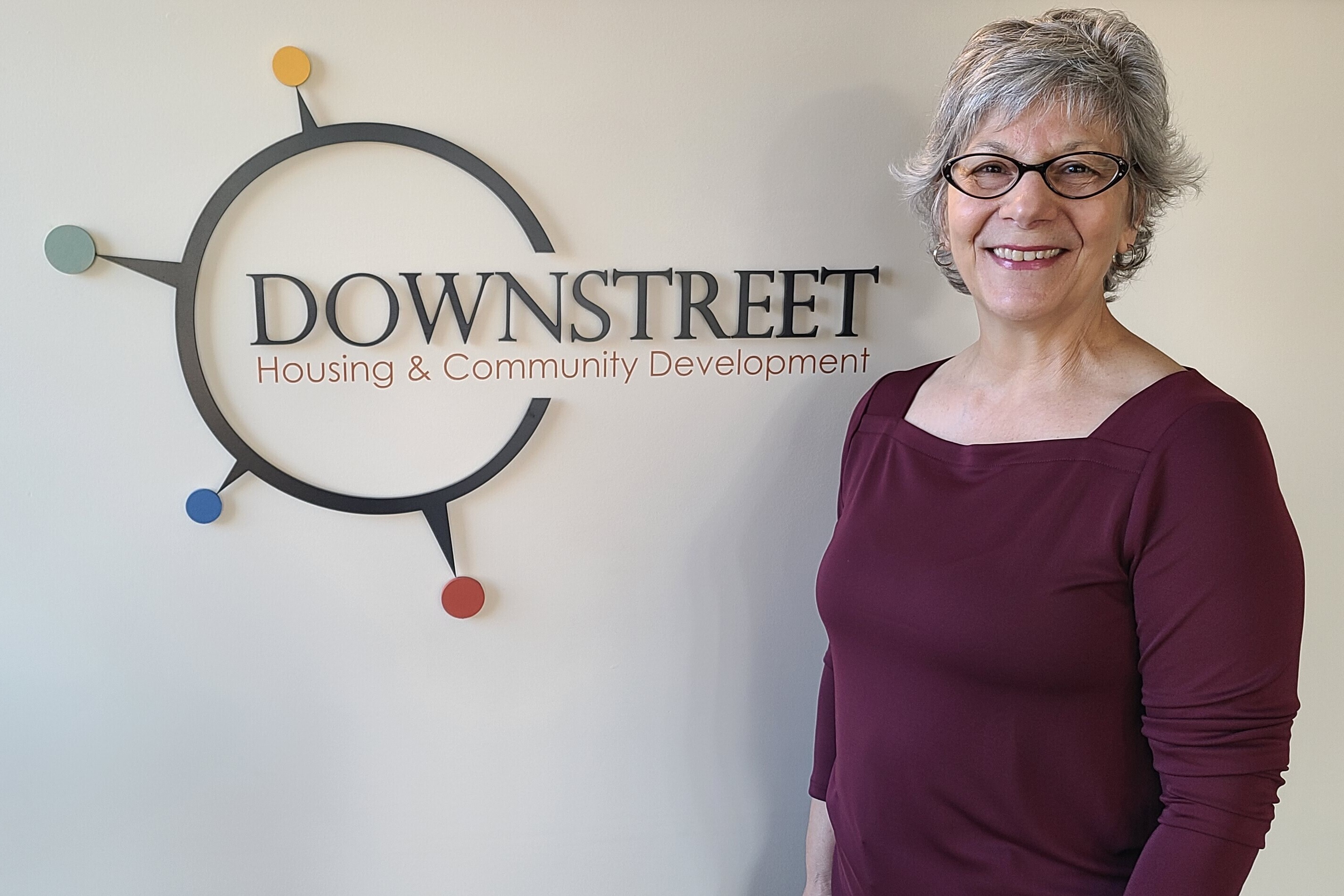 After an intense, months-long, nationwide executive search, Downstreet's Board of Trustees has chosen a new leader for our organization. We are excited and proud to welcome to Downstreet our new CEO, Karen Hatcher!
Karen brings to Downstreet more than 20 years of experience in managing non-profit organizations, having served as Executive Director of the Cornucopia Project, National Director of Students in Action, and Executive Director of Celebrate New Jersey. Most recently, she served as Community and Economic Development Director for the town of Peterborough in New Hampshire.
"What an honor it is to be joining the outstanding team at Downstreet at a time when the growing need for affordable housing is being matched by resources to create innovative housing solutions for our most vulnerable neighbors," Karen said.
Throughout the search process, Downstreet's Transition Committee was continually impressed by Karen's leadership skills and qualities, including her remarkable track record of founding and growing mission-driven non-profit organizations. Now, we are all looking forward to working closely with Karen as she advances Downstreet's mission to create equitable access to safe and affordable homes for every Vermonter.
Board President Dan Barlow says he's very happy with the decision to bring Karen on to lead Downstreet. "We are lucky to have such a strong and capable non-profit leader in place during a time when non-profit housing groups like Downstreet are being asked to work harder and smarter to find safe and affordable homes for all."
Karen began her work at Downstreet in mid-August and is currently relocating to Vermont from New Hampshire, where she served as the chair of her town's community taskforce on housing. She and her husband will settle in Plainfield in the next few weeks.
"Even though she hasn't been here for long, Karen has already shown how much she cares about our mission and our people," Communications Manager Cara Hansen shares. "Her kind, compassionate nature and collaborative style is apparent after just a few weeks in the office. We feel good about where Karen will take us."
Karen says that her main focus is to continue to strengthen internal operations so the staff have the capacity and resources they need to take on the surge in demand for more affordable housing and additional services.
"With the increase in Federal and State funding for housing, a lot will be asked of our team in the next few years, and it's my job to make sure we're ready to rise to the challenge," she said. "I look forward to working as part of the collaborative network of service providers, housing advocates, and business partners here in Central Vermont whose missions are aligned with Downstreet's commitment to building strong, thriving, connected communities. And, as a new Vermonter, I'm excited to join with others who understand that none of us succeed unless and until we all succeed."
This story was featured in our monthly newsletter. To get stories like this delivered directly to your inbox each month, click here to sign up!
Next Blog Post
August 26th was a big day for Robin and Felicia, two Upper Valley residents. For Robin, it was a busy morning, starting with seeing her son off to school for his very first day of Kindergarten before heading…