Keeping Our Aging Neighbors Healthy During COVID-19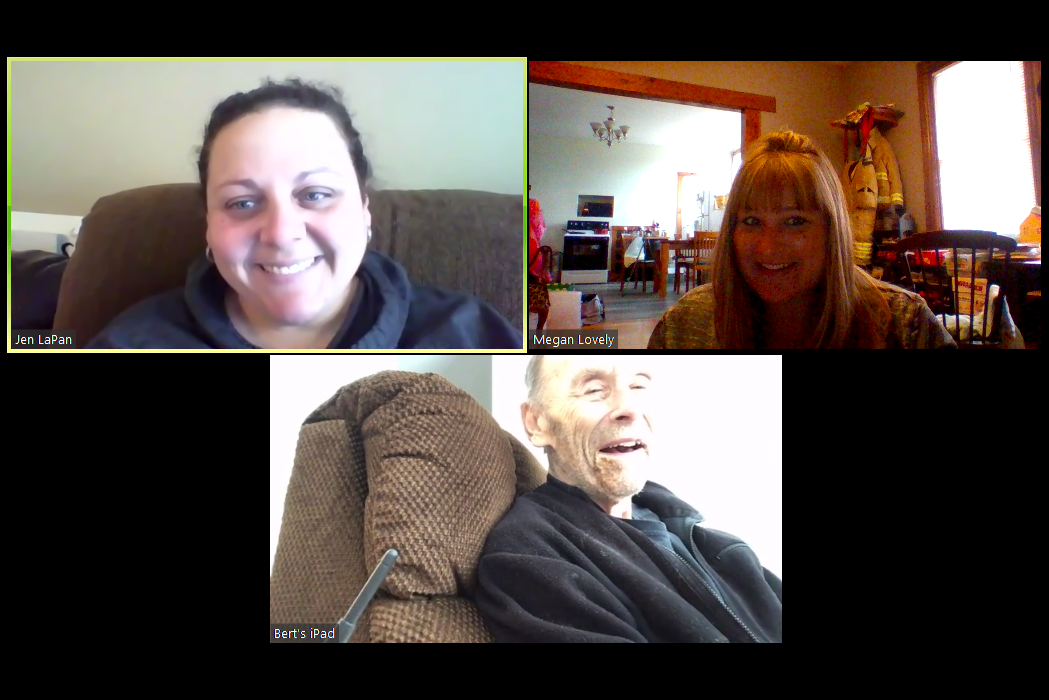 By now we all know the battle cry of this pandemic: stay home, stay safe! And we also know that those at the highest risk of infection are the elderly population and those with disabilities and underlying conditions, many of whom are participants in the Vermont's statewide SASH program. But as I'm sure you would agree, sheltering in place can get extremely lonely, especially when you're living alone, as many elderly residents do.
For many of our SASH participants, their SASH coordinators and wellness nurses are the only human contact they have with the world outside of their apartment buildings. Even in the best of times, the company and attention that SASH staff offer is one reason that the SASH program has been so successful. Now more than ever, during this time of crisis, visits and phone calls from our SASH coordinators have helped our participants feel less isolated and lonely. And many times, these casual visits lead to conversations that reveal medical needs that had gone unnoticed.
In this ago of COVID-19, SASH Coordinators have been taking time to educate the elderly and disabled community in Central Vermont about COVID-19 best practices through work with SASH participants and area senior centers, both public and private. To date, the SASH participants who are served by Downstreet's SASH program have not had any positive COVID-19 cases despite the fact that they are in the highest risk category. This is a testament to the success that preventative care can have, and to the good work our SASH Team, Kenneth Russell, Jennifer LaPan, Maxine Adams, and Betsy Rice have been doing.
Visit our SASH pages to learn more about the SASH program, meet our SASH Coordinators, and find out how to sign yourself or a loved one up for the program.
This story was featured in our monthly newsletter. To get stories like this delivered directly to your inbox each month, click here to sign up!
Next Blog Post
Throughout Vermont and across the country, we all want the same thing: to create vibrant and welcoming places everyone wants to call home. But in every community there is a need to bridge the wealth and…