Gratitude at Stimson & Graves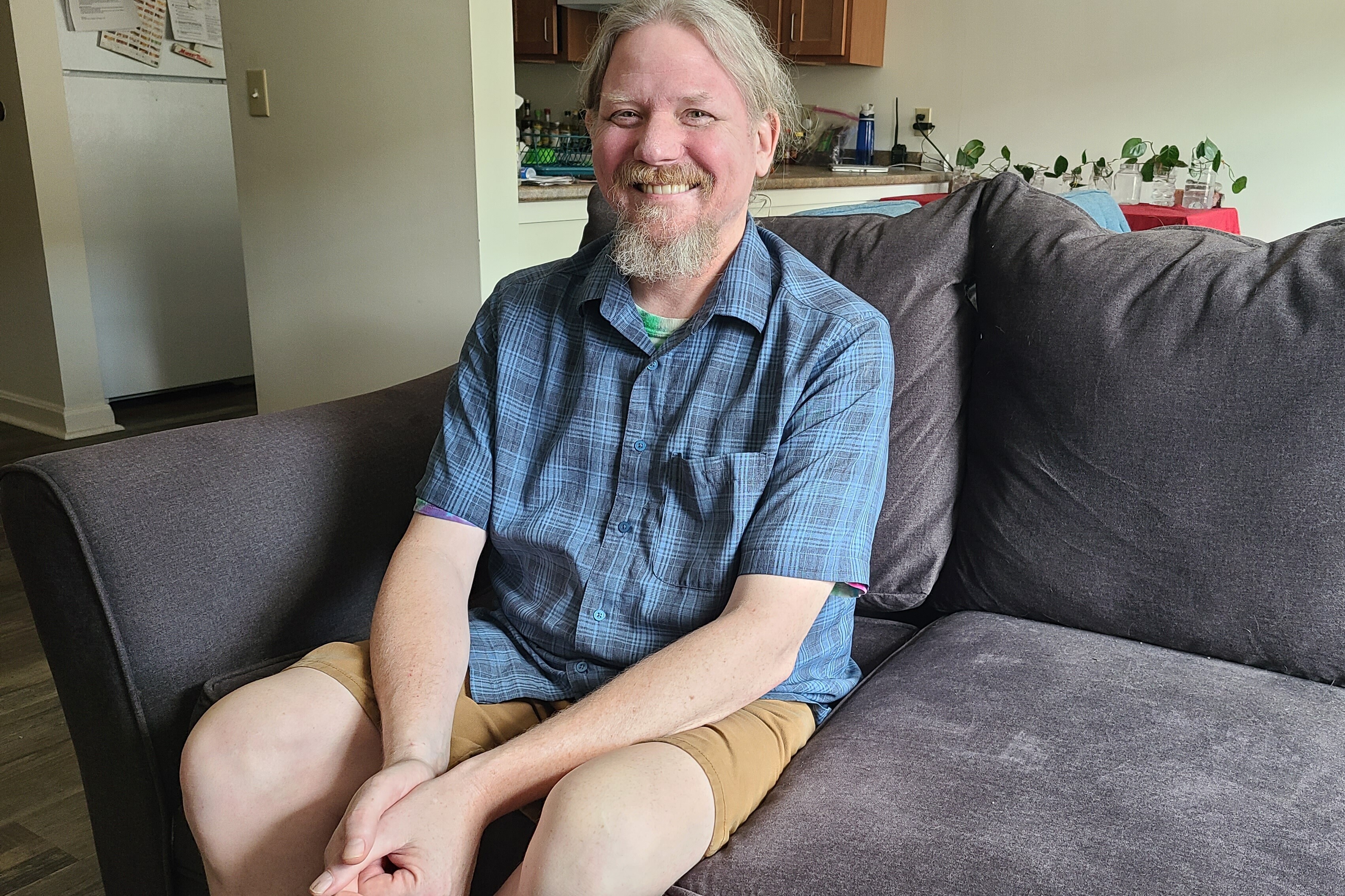 Life hasn't always been kind to David Martin. Born in New York and raised in Maryland, he grew up in a dysfunctional home and emancipated himself at age 17. He lived on his own for a while, hitchhiking from state to state, without a stable home.
"When you're homeless, you're literally invisible," he says. "People don't really want to acknowledge you because they think you're going to ask for money."
After finding some stability in his late twenties, Dave spent 11 years as a database engineer in Wisconsin, then moved to Arkansas where his wife at the time took on work toward her Master's degree. At age 35, Dave went to school, too, and earned two degrees: one in Cultural Anthropology and one in Print Journalism with a focus on radio.
About five years ago, Dave collapsed while visiting an art museum. He woke up in a hospital bed and couldn't remember his name, or even what year it was. The doctors said that his body had stopped absorbing B vitamins, which likely caused him to suffer something like a stroke that atrophied part of his brain. Dave had to relearn how to walk and talk, and his short-term and long-term memory were severely impacted.
After a month in the ICU followed by two years living with his brother in Virginia, Dave made his way to New England, where he discovered Vermont and fell in love with the state. But he was still without a home, and after living in a truck trailer for five months with no running water and winter approaching, he fell into a depression that caused him to consider suicide. It was then that Dave decided to reach out to Washington County Mental Health Services.
"My case worker got me in touch with Downstreet and the SASH Program in December," he recalls. "I have nothing but praise for both organizations."
Dave was offered an apartment in the newly renovated Stimson & Graves building in Waterbury, and he couldn't be happier. In fact, he often questions why he has been so fortunate to have ended up where he is now.
"I try to be extremely kind and I try to be very polite, I try to help out people – I just love people – I hope it's karma."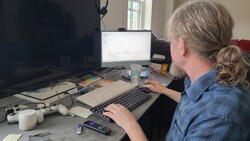 Now Dave's doing his best to find a way back into the workforce.
"I used to be an RF engineer and a database engineer, and now I'm trying to relearn computers, trying to learn how to program," he says.
But with his cognitive disability, he's having a difficult time. Still, it seems nothing can diminish his love of life and gratitude for everything he does have in this world.
He says, "I always figured that I have lived a better life than literally 99.99% of all humanity in all time, you know? I'm stoked."
This story was featured in our monthly newsletter. To get stories like this delivered directly to your inbox each month, click here to sign up!
Next Blog Post
If you mention "Downstreet" and "Kira Charissakis" in the same sentence to any HomeOwnership Center client, you're bound to inspire a smile and words of high praise. That's because those who have been…