Meet the staffer who makes our development projects happen.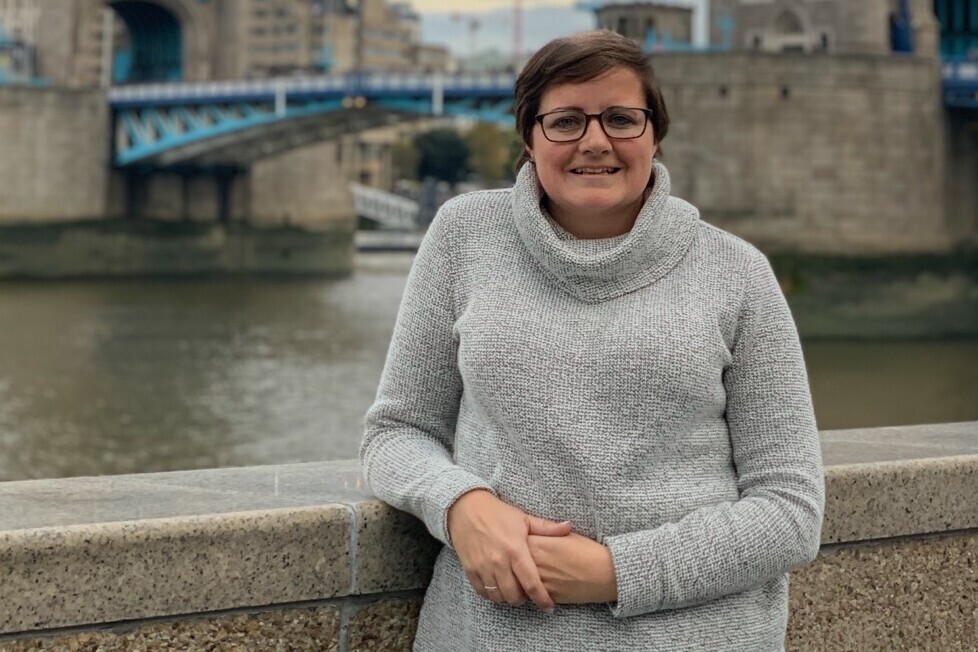 Intern for Bernie Sanders. Swim club coach. Immigrant.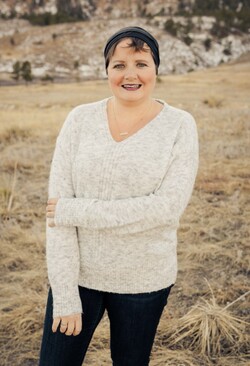 Meet our Associate Director of Real Estate Development, Nicola Anderson.
Driving past any of our new construction or renovated buildings, it's easy to picture architects drawing plans, construction workers with hard hats and tools, scaffolding, and other telltale signs of real estate development. But many people aren't aware of the hours spent writing proformas, filling out funding and permit applications, drawing up project management plans, and managing endless paperwork. Yet it is these understated duties that make a project like French Block or Taylor Street Apartments grow from a mere concept to an occupied residential building.
So how does it all happen? At Downstreet, it happens through the hard work of our Associate Director of Real Estate Development, Nicola Anderson.
Nicola was born in Germany to parents who had moved there from their native Scotland. When she was one year old, the family returned to Scotland where her father worked as an engineer, but over time, more and more engineering jobs were being outsourced to Asia. After about eight years, they decided to move to the United States. Nicola says that her parents chose Vermont because they researched the best states for raising children, and Vermont was at the top of the list.
She says that, at first, the adjustment to American life wasn't easy – American schools and cultural norms were very different from what she knew. But with extended family in nearby Massachusetts, she had cousins to visit, and swimming, a favorite family pastime, became a crucial part of her life that would continue to fulfill her to this day.
During her time at George Mason University, Nicola majored in Government and International Politics, Conflict Analysis and Resolution and, in 2019, jumped on an opportunity to intern for Bernie Sanders. 2012 was a big year for Nicola; she graduated from college and became a U.S. citizen in time to vote in her first American Presidential election. After graduation, she moved back to Vermont, where she took a position at Pathways Vermont.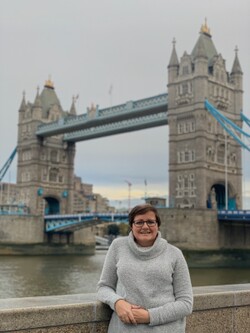 Nicola's work as a housing coordinator opened her eyes to the issues of mental health and access to housing. She left Pathways to work as a Project Coordinator at Downstreet, and after a few years was promoted to Project Manager. When Downstreet's Director of Real Estate Development left the organization in 2019, Nicola was promoted to Associate Director of Real Estate Development.
As fate would have it, 2020 was an especially busy year for real estate development projects and Nicola is, for the time being, the sole staffer of this department. Still, she's not alone, as she says that she has tons of support from the rest of the staff, especially Downstreet's Executive Director Eileen Peltier and Chief Operating Officer Julie Curtin.
At weekly meetings the three discuss strategies for managing the long list of tasks for each project, and they talk about upcoming projects in the Real Estate Development "pipeline." While Julie and Eileen step in when needed to attend a meeting, sign paperwork, or answer legal questions with project attorneys, Nicola handles the lion's share of the workload: coordinating with project partners, lining up contractors, conducting weekly site visits, and getting the bills paid, to name a few.
Julie commented that "[t]hese projects are challenging, and there are always unexpected things coming up – Nicola rolls with the punches and figures things out. She has a fabulous can-do attitude and highly values relationships, which is so important in this line of work."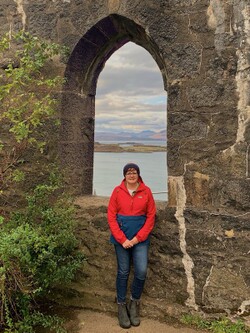 In 2020, our Real Estate Development department managed to triple the number of projects compared to previous years, during which there has traditionally been a full-time team of two. Nicola explained, "It has been a trial by fire, but I really enjoy it because I'm growing and learning so much."
The projects in 2020 were largely a continuation of projects already in process – our Stimson & Graves renovation, Tiny "Mighty" Homes project, Franklin Square renovation – but also included some unexpected, COVID-related projects that had strict deadlines tied to CARES Act funding. These included renovations to the Good Samaritan Haven and the creation of new housing at our Whistlestop Mobile Home Park to provide safe housing for those experiencing homelessness during the pandemic.
But with all the extra hours of work and the stress of meeting deadlines, above all, Nicola says that she loves what she does because she believes in Downstreet's mission.
"Our work is very important to me, and I believe that housing is absolutely healthcare."
We are so proud to have Nicola on our team helping to create and sustain safe, beautiful homes and making Vermont a great place to live for all.
This story was featured in our monthly newsletter. To get stories like this delivered directly to your inbox each month, click here to sign up!
Next Blog Post
Talking to our HomeOwnership Director Pattie Dupuis, you wouldn't know that providing the time and resources necessary to implement the Vermont State Rental Rehab Program has required her staff of three…