Conversation with Our Local BLM Leader: Noel Riby-Williams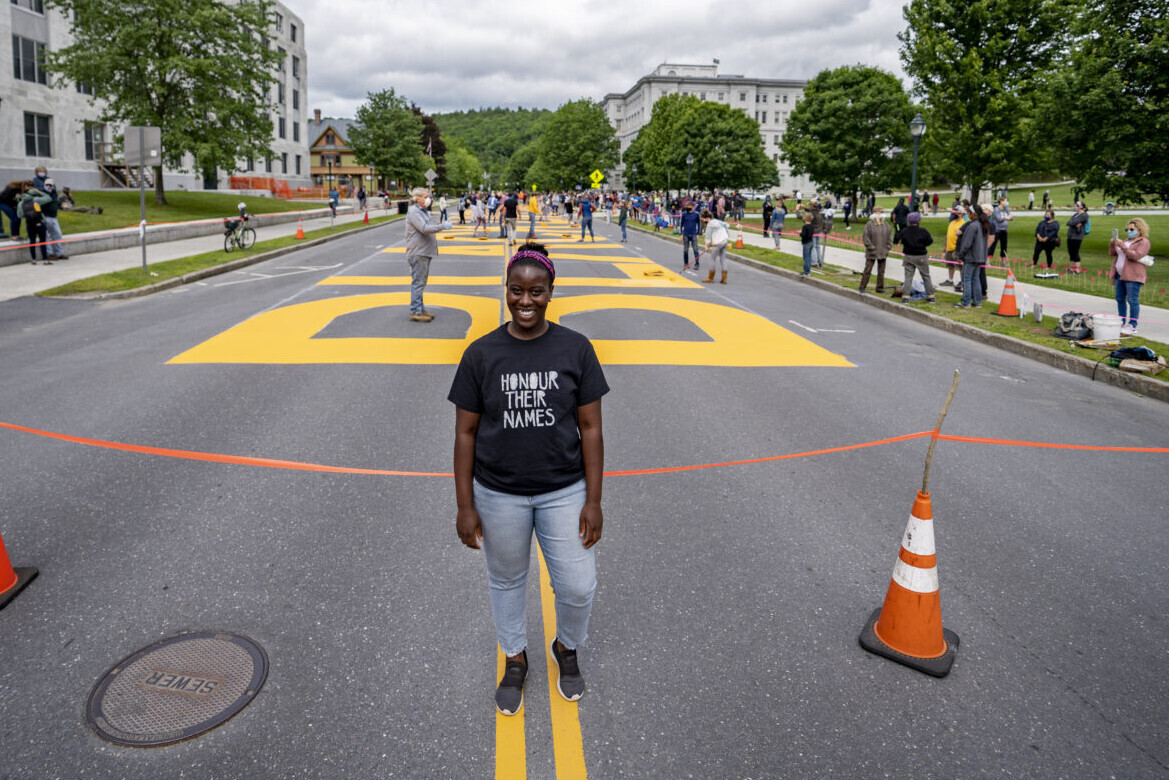 There has been a recent explosion of energy around racial justice and the Black Lives Matter movement following the murder of George Floyd on May 25th. Well, it just so happens that our local leader of Black Lives Matter is a Barre resident who, until recently, lived in one of Downstreet's apartment homes: Noel Riby-Williams. We reached out to have a conversation with Ms. Riby-Williams about Black Lives Matter and the fight for racial justice in Vermont, and here's what she had to say:
How did you first get involved with Black Lives Matter?
When I was in high school, my cousin and I we were at an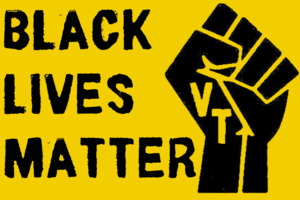 assembly that Major Jackson was talking at, and a student behind us was using the N-word, while we were listening to a black man, a black poet. And so my cousin Joelyn turns around and she tells the students to stop saying that and that she doesn't feel comfortable and that that was an inappropriate time and they said "oh, it's freedom of speech, we can say whatever we want." So she left the assembly really hurt and upset and in tears. She had a conversation with a social worker at the time, Mary Ellen Solon, and they created what is now the Racial Justice Alliance at Montpelier High School. I think that was really my starting point because I was the vice-president of the club, and from there on I just kind of jumped into this work. We rose the Black Lives Matter flag [at Montpelier High School] on February 1st in 2018.
Not long after that, during my first two years of college, I was the vice president of the African Students Association, which was created my freshman year by a friend of mine. And then for the next two years I was the president of the club. Now I'm involved in a lot of policing conversations and Womxn of Color Coalition at UVM, and so I think I'm jumping into that more now than in the past. I've always lived my day-to-day life, trying to educate my inner circle of friends and family, but I think with more of the protests and policing reform, I'm getting more comfortable and in the loop now.
College was a lot better because I was in a club with other African and Ghanaian Students students, and we all supported each other through everything. That was a kind of support I had never had before, and that felt really, really nice. My cousin was the only one in high school who I could talk to about racism and share things like that that white people take for granted. I felt like I could be myself a lot more in college. I felt more supported, that's the difference.
What do you wish others to know about BLM?

It really frustrates me that people believe that it's so politicized. To me it's just a statement: "Black lives matter." For example, I was sending the Brianna Taylor link to have a petition signed and I sent it to all my friends on Facebook through a message. A guy I know from middle school – I don't even really talk to him anymore, and didn't even know him that well in middle school – he messaged back "Trump 2020." And I was like, "This has nothing to do with Trump." I think it's frustrating how people just can't separate the two and really focus on what matters. When you think about it, [the statement is] so simple. It's scary and it's sad, but a lot of people don't understand the statement.
Tell me about some of the people you've met while organizing and attending events.

MaryAnn Songhurst and Mandy Abu Aziz, the current president and co-president of the Racial Justice Alliance at MHS helped me a lot in organizing the protests. It felt really awesome to do something big with them being at the high school, also being their senior year, and I don't think they had much of a senior year, so that felt nice.
And I enjoyed connecting with some other students around the state who wanted to do the same or needed advice, it felt good to push the momentum forward to students who are my age or younger who got inspired.
Out of the protests, I connected with Conor Casey. He was the [Montpelier City Council Member] who reached out about the [Black Lives Matter] mural, so out of that protest came that really big statement, which is awesome. And lastly, to make Juneteenth a state holiday, the lobbyist David Mickenberg is advocating for that.
Also, local businesses have been really supportive, either donating stuff for the protests, or donating time – I think it takes a village.
What is your personal philosophy about what needs to be done in Vermont for racial justice?

I think racism in Vermont is very tricky – it's pretty hidden. It isn't out necessarily all the time. It's in the roots. I always say it's really, really important to start within yourself – things within yourself that you may do to perpetuate racism, like stereotypes or biases. And then once you think you have educated yourself and done some of the work, I really think it's your family and then your friends. It matters a lot and if you're sticking by someone who is hurting people you love, in an indirect way, like voting for somebody who believes in laws that hurt them – I think it's important to reach out to those people and try to help them understand and educate them. It's a team work – it's not going to change overnight, it's going to be hard and there will be tears and screaming and people upset, by doing things that involve that, but what are the possibilities of everybody coming together and being stronger at the end – it's really important.
After friends and family, I think definitely diving more into community and laws, and policing – resources are out there for people to get involved in Black Lives Matter. And voting – not everyone votes, and I do understand the frustration with voting that some people feel like they don't have anyone to vote for, but it's important not just nationally, but locally, voting for your senators and mayors. That's something I am working on too – that also is important. I think it's a chain of events, and you have to start somewhere.
Interest in and support of the BLM movement seems to be growing – why do you think that is?

I think there's just been a tipping point, really. I mean this has always been going on, and we've seen it happen time and time again to black people of all ages. So I'm not really sure why George Floyd's death was the one to tip the waterfall. I'm glad that sadly his death was the one to get people talking about racial justice.
What would you tell someone who is thinking about getting involved in BLM?

Do research of racism in the US – it goes all the way back before slavery. I feel like it's really damaging how in school, most of the black people we learn about were the slaves, and that perpetuates the idea about black people that they didn't come from anything and that they were just slaves, which is not true. In Africa these slaves were kings and queens, and there was just so much culture and beauty in Africa, and they came from that. I think it's really important to go back before slavery and learn about cultures and black people in any way you can, and then work your way up through history and into slavery and Jim Crow laws and really understand the systems that were put in place to dehumanize and make sure black people can't and won't succeed. There are really subtle ways, like the 13th Amendment that says that if you're in prison, you lose all your rights. It's a small but huge thing that people may not realize has had a huge impact on black people. So I think just starting off reading a lot of history, and there are documentaries – "The 13th" really does break down our prison system and that it really is modern day slavery.
Recommended books:
Me and White Supremacy by Layla F. Saad
Waking Up White by Debby Irving
White Fragility by Robin DiAngelo
The New Jim Crow by Michelle Alexander
The Color of Law by Richard Rothstein

To get started on your journey of self-education and anti-racism, try these 21-day challenges:
21-Day Racial Equity Habit Building Challenge©
21-Day Racial Equity Challenge – Protest and Rebellion
21-Day Activism Self-Care Challenge
This story was featured in our monthly newsletter. To get stories like this delivered directly to your inbox each month, click here to sign up!
Next Blog Post
As we are all painfully aware, many things were put on hold in March as a result of the COVID-19 outbreak in Vermont. Unfortunately, construction on our real estate development projects was one of those.…