Caring for Older Vermonters During COVID-19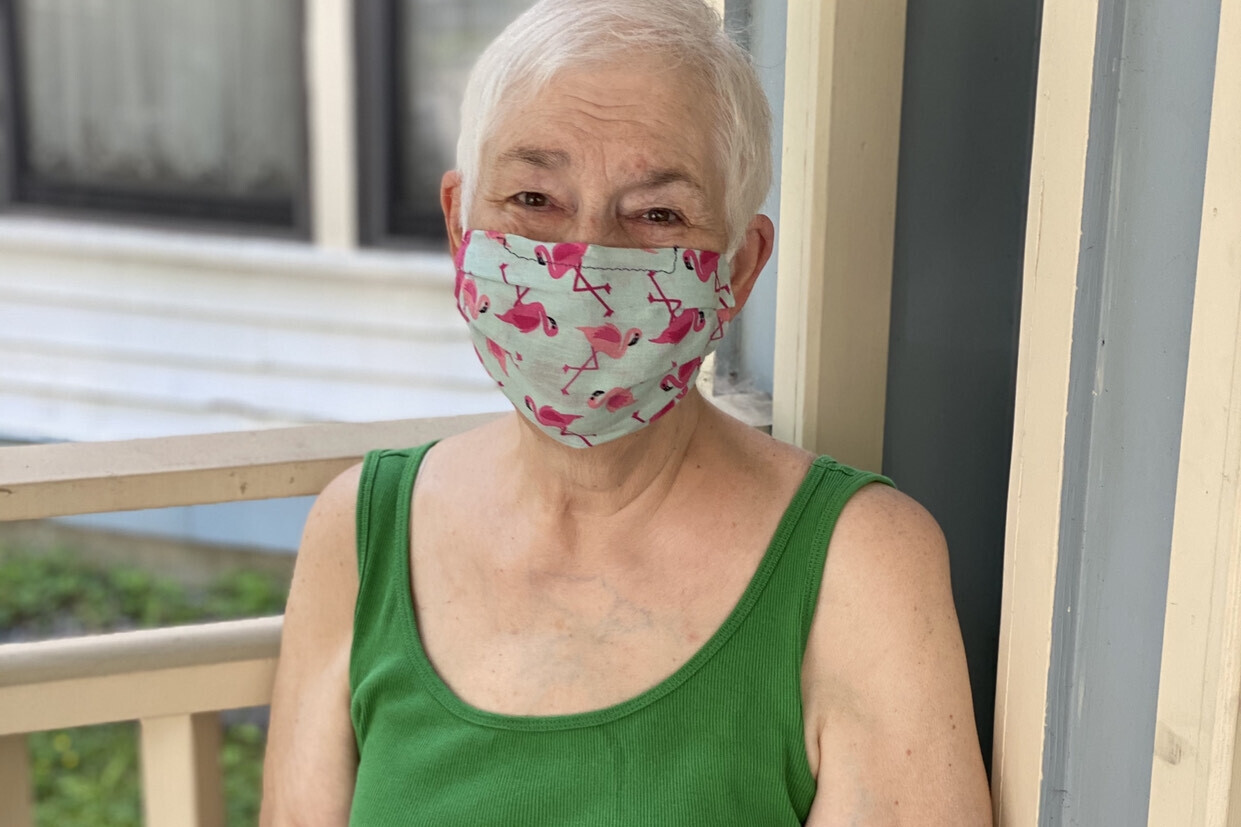 Part of what SASH Coordinator Jennifer LaPan loves about her job is that she gets to connect with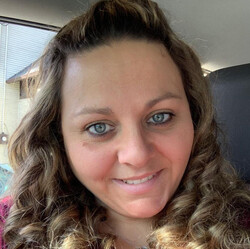 people to make their days a little brighter, while also ensuring that they stay safe and healthy. Never has that been more true than during these challenging times in the age of COVID-19. Our SASH participants consist of older and disabled Vermonters, two groups of people who often need others to advocate for them. And that is exactly what Jennifer does for her participants like Kitty Currier.
During a visit to see family in Connecticut during the 4th of July weekend, Kitty fell off of a deck and suffered fractured bones. Following surgery and a hospital stay in Connecticut, she was moved to a rehabilitation facility, but her Vermont-based insurance wasn't accepted. Kitty needed to come home to Vermont, but she also required continued care and had no way to coordinate the transfer herself. Her son stepped in and tried multiple times to arrange for her to secure a spot in a Vermont facility, but despite repeated attempts and phone calls, he wasn't able to find a bed or get a response on how to help his injured mother.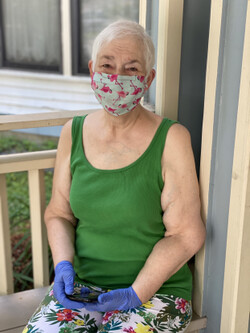 Kitty's son knew that she was a participant in the SASH program and decided to call Kitty's SASH coordinator, our own Jennifer LaPan. Jennifer used her knowledge of Kitty's case and her professional relationship with a care manager at Berlin Health and Rehab to connect with the Connecticut facility to arrange a transfer for Kitty.
Within two days, Kitty had a spot back in Vermont, but the plan was to place her in a facility located in Chittenden County, where a COVID-19 outbreak was active. Knowing that Kitty was a high risk for contracting the virus, Jennifer pushed for Kitty to be placed in Washington County instead, where the rate of infection is much lower. Jennifer was successful and after a few weeks of rehabilitation in Berlin, Kitty was able to return to her home in Montpelier.
While the outcomes we see from SASH indicate collective success across the state, it is the individual stories like this that really make the program special. Our SASH Coordinators develop a strong and unique bond with their participants, taking on a role in their lives that is similar to that of a family member. It is this human connection, empathy, and caring that is what really makes this continuum of care the success that it is.
This story was featured in our monthly newsletter. To get stories like this delivered directly to your inbox each month, click here to sign up!
Next Blog Post
The 1960s were a tumultuous time in our country. The continuous mistreatment of people of color that persisted over centuries – from slavery, to Black Codes and Jim Crow Laws, to the racial segregation…