Downstreet Awarded Pro-Bono Design Services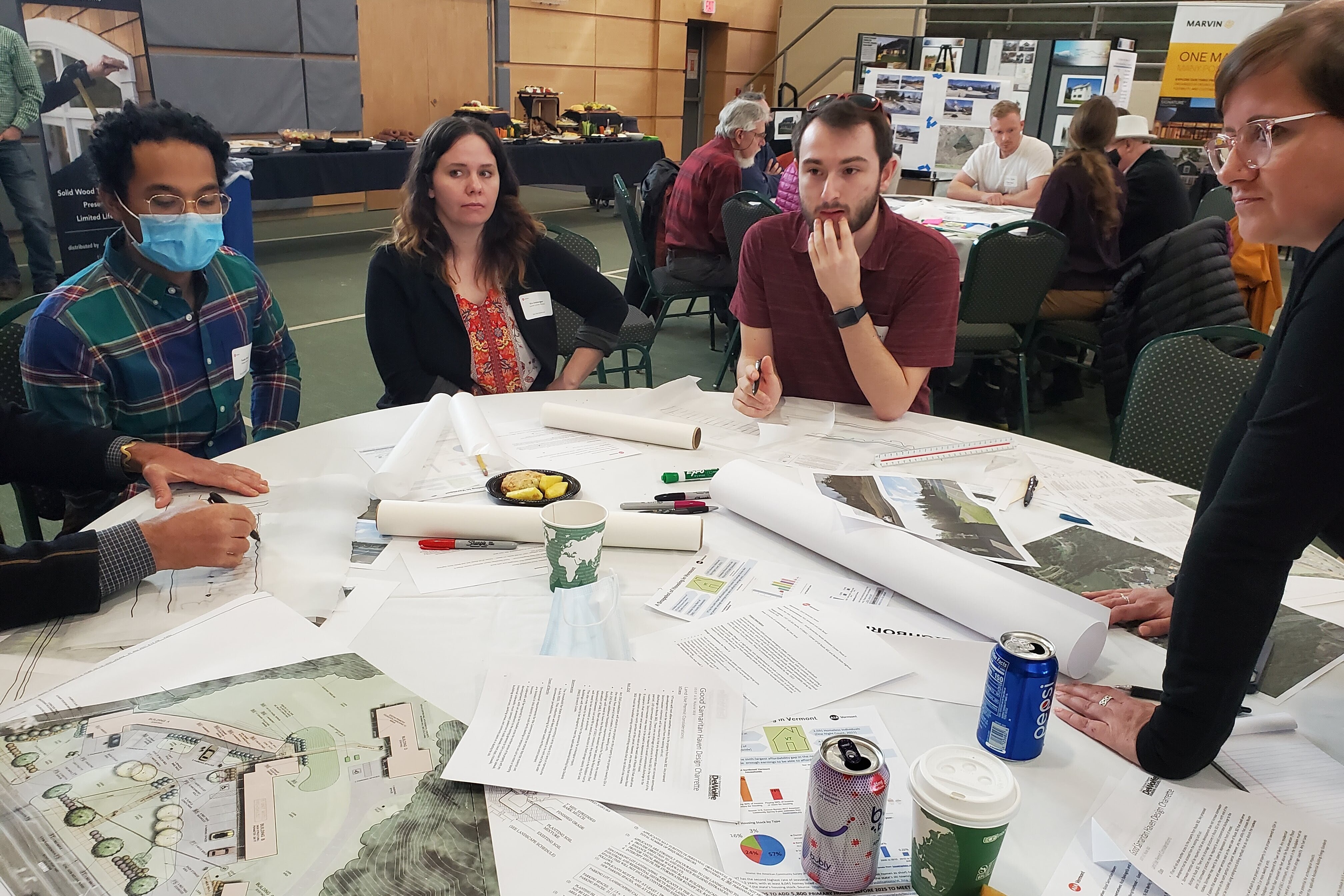 AIA Vermont, a chapter of the American Institute of Architects, in collaboration with the Vermont Department of Housing & Community Development, held an Affordable Housing Charrette (an interdisciplinary design process) on March 25th at Vermont Technical College. This event provided an afternoon of pro-bono design services to the selected municipalities, community groups, and non-profits that submitted ideas for prospective affordable housing projects. Downstreet's application for a Mad River Meadows home-ownership site design feasibility study was one of the projects chosen! Also among the selected projects was a site design for permanent housing on the green space next to the Twin City Motel, submitted by Good Samaritan Haven.
On the day of the event,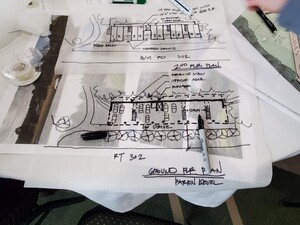 a team of design professionals met with the selected project representatives to discuss the project. This entailed a 2-hour period of discussion, analysis, and development of conceptual ideas. Our own Kaziah Haviland, Project Manager for Real Estate Development, led the Mad River Meadows charrette.
"We worked with architects and planners from central Vermont to workshop the site plan for the MRM Project in an effort to find space for four new homeownership duplexes on the site," Kaziah explained. "The group created a great site plan that connects the site to the nearby Mad River Path, creates a direct walking path to the downtown district, includes new site amenities such as a playground and picnic pavilion and finds space for the new homes."
Our Director of Real Estate Devleopment, Nicola Anderson, sat in on Good Samaritan Haven charrette. She said, "This was a great opportunity to come together to discuss the feasibility of two different sites and possible pipeline projects with a team of community members with different expertise and interests."
The discussions and site plans that came out of the event will help to guide future improvements to both projects in the coming year. We are grateful to have had this opportunity, and look forward to putting all this information to good use.
This story was featured in our monthly newsletter. To get stories like this delivered directly to your inbox each month, click here to sign up!
Next Blog Post
We are thrilled to welcome Angie Harbin to serve as Downstreet's new CEO! When she begins her new role at the end of May, Angie will bring to Downstreet over 15 years of varied and extensive senior-level…