Welcoming Shanda Williams to Our Team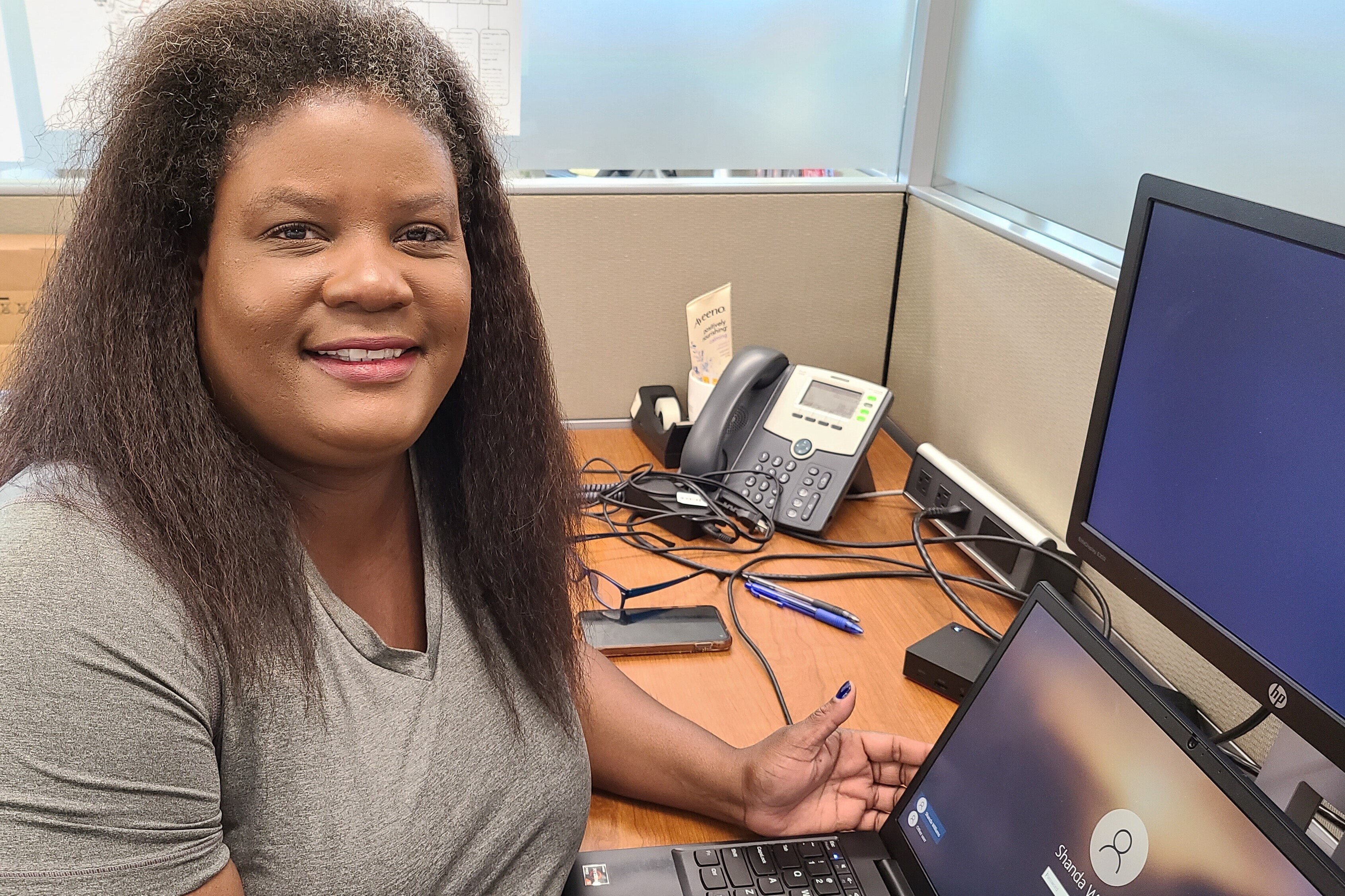 You know that feeling when you meet someone for the first time and you feel like you've known them forever? That's how it felt to welcome Shanda to Downstreet on May 10th. Her professional background and dedication to our mission makes her a perfect fit for Downstreet, but it's her relaxed, friendly presence that puts everyone at ease and brings people together. And bringing people together is one of Shanda's specialties.
As a Board member of both the Lost Nation Theater and the Montpelier Gospel Choir, Shanda is a very active member of her Montpelier community, and she loves networking and connecting people. For example, when the Lost Nation Theater joined forces with the Vermont Humanities Council to organize Montpelier's Juneteenth Celebration, it was Shanda who connected the groups to the Montpelier Gospel Choir, which performed at the event.
"It just seemed like a natural fit," she says.
Adding Shanda to our team also felt like a natural fit. In her more than ten years in the insurance and banking industry, Shanda learned that she didn't enjoy the idea of selling and upselling products to people; she longed for a fulfilling job where she could make a more personal difference in people's lives. So, when she noticed that Downstreet's HomeOwnership Center was hiring a Housing Advisor, she was excited about the opportunity.
"I've always liked helping people, especially people who are vulnerable," she says. "I just feel like that's where my talent for networking and bridging the gaps can really be utilized."
Her work administering the Vermont Emergency Rental Assistance Program (VERAP) and Mortgage Assistance Program (MAP) for those who were financially impacted by COVID allows her to take part in delivering that help. When she's not busy with VERAP and MAP work, she is working toward her NeighborWorks Housing Counselor certification, which she hopes to have within a year. After that, Shanda plans to further develop her skillset so she can continue her career journey while also fulfilling her own personal development goals.
"Not only is this a stepping stone career-wise, but life-wise, too," she says.
Outside of work, Shanda enjoys performing with the Montpelier Gospel choir and at karaoke nights to satisfy the performer in her, and roller skating to stay active. She also says that being BIPOC in Vermont has rekindled her interest in activism.
She explains, "It's important to spread the word of social justice; it's in everything: housing, transportation, wages – it's life."
Did we mention that she's a perfect fit at Downstreet? Lucky for us, the feeling is mutual. Shanda says that she has enjoyed getting to know the team, and that she feels very supported as she gets up to speed in her new role.
"I feel like everybody is here as a team, and people really get how to treat each other professionally and personally," she says. "I feel like I can be myself."
And that's great news, because we wouldn't want her to be anyone else.
This story was featured in our monthly newsletter. To get stories like this delivered directly to your inbox each month, click here to sign up!
Next Blog Post
Life hasn't always been kind to David Martin. Born in New York and raised in Maryland, he grew up in a dysfunctional home and emancipated himself at age 17. He lived on his own for a while, hitchhiking…