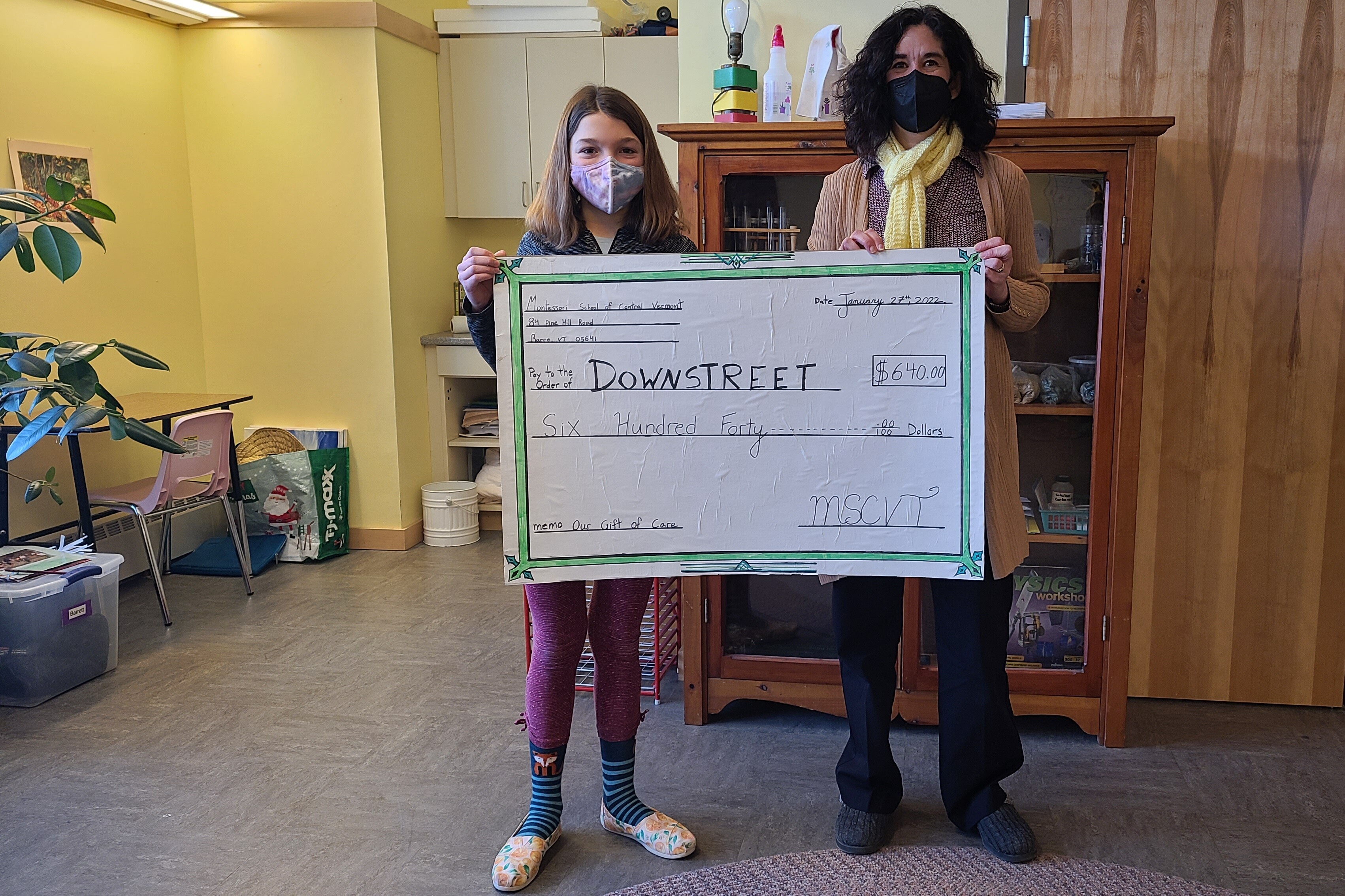 Each year, the elementary school students at the Montessori School of Central Vermont (MSCVT) choose a local non-profit organization to support for #GivingTuesday, a global day of giving. In 2021, they chose to raise money for our Recovery Residence project.
I read about the project and the funding gap, and I thought it would be a perfect community cause to fund-raise for," explained elementary guide Mercy Sheehan. "This project is exactly the kind of thing we try to support."
In late January, Downstreet's Donor Relations Manager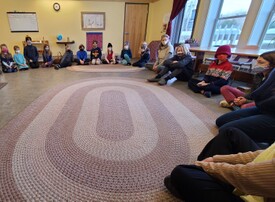 Michelle Kersey visited the school to meet with the students who raised the money. Michelle was invited to join the students for their morning meeting, where they were asked questions about Downstreet and the Recovery Residence project.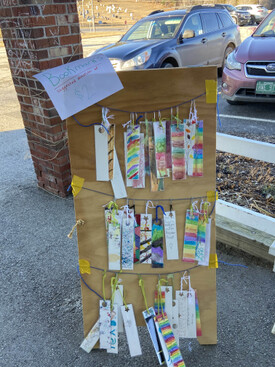 In total they raised $640 selling crafts that were handmade by the students themselves: bracelets, puppets, mobiles, ornaments, bookmarks, and magnets. Then they created an oversized check to present to Downstreet, with the memo section reading "Our Gift of Caring."
"We are so grateful for the thought and effort these kids put into supporting our project," said Michelle. "We really can't thank them enough for their kindness."
At the end of the visit to the school, Michelle invited the students and teachers to join the ribbon cutting ceremony set to take place once the project is complete this coming fall, where they will be recognized for their gracious gift of caring.
"It's been rewarding to see so many people in our community contribute to the success of this project," Michelle shared. "I'm sure that the future residents will be encouraged to know that so many people support their recovery journey."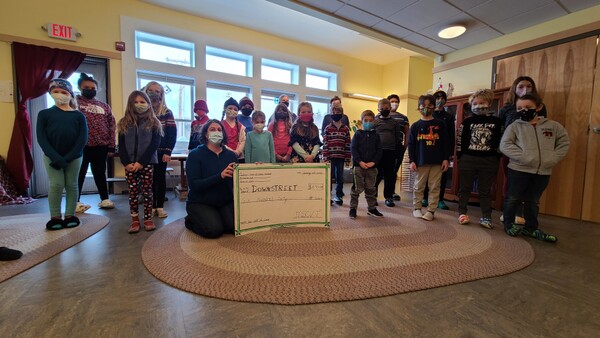 This story was featured in our monthly newsletter. To get stories like this delivered directly to your inbox each month,click here to sign up!
Next Blog Post
One of Downstreet's longest serving staff members joined our team when he was just 23 years old. Now, after 14 years spent as a Maintenance Technician, Nate Quinn is taking on a new role that he hopes…